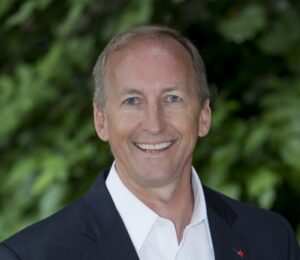 Billy Hughes has joined Cabrillo Economic Development Corporation (CEDC), the largest developer of affordable homes in Ventura County, as Director of Real Estate Development. Utilizing over 30 years of experience in the real estate industry as a developer, investor and lender, Hughes will manage and oversee CEDC's affordable housing activities, and train and supervise project management staff. He will be taking charge of project development and ensuring successful transitions of CEDC's projects from construction to operation. Hughes has demonstrated experience with affordable housing resources and programs and an ability to work effectively with groups in the community to listen and respond to questions and concerns.
"I am delighted and honored to be joining the Cabrillo EDC Executive Management team," said Hughes. "After 3 decades of learning and working in the real estate industry, I intend to bring my expertise and knowledge to the development of affordable housing communities that are vital to so many members of the Ventura County community."
Before joining CEDC, Hughes was the Managing Member of Black Point Investments, LLC (BPI), where he directed the acquisition and renovation of over 3 million square feet and nearly $1 billion in historic renovations including the re-purposing of several textile mills and historic schools. Hughes was the former president at Bi-Coastal Communities which developed affordable multifamily housing throughout the southeast. Hughes successfully developed over 2000 units totaling over $300 million in affordable housing and senior housing. His work with housing and developing authorities was recognized when he was named "Developer of Choice" by the Fulton County Housing Authority.
"Cabrillo EDC was looking for someone who is committed to our values and our mission of meeting housing needs of lower income families and individuals," said Margarita H. de Escontrias, CEO of Cabrillo EDC. "We believe that Billy Hughes' vast experience and breadth of knowledge together with the dedication he possesses, will help us continue carrying out our meaningful and strategic work to benefit the communities we serve."