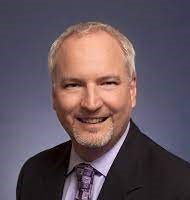 Ventura City Council approved a settlement agreement and general release with its City Manager, effective on Tuesday, December 13, 2022. In the agreement, McIntyre agreed to resign from his position effective at the close of business on December 13, 2022.
"Mr. McIntyre has indicated a desire to resign from his employment with the City of Ventura," stated City Attorney Andy Heglund. "The City Council voted 7-0 to approve and authorize Mayor Sofia Rubalcava to execute a separation agreement and general release to avoid the expense of litigation that could exceed $100,000."
The City Council agreed to pay Alex McIntyre a $150,000 settlement to waive any claims against the City. Since November 14, 2022, Alex McIntyre, has been on paid administrative leave.
"The Council and I have full confidence in the organization's leadership and dedicated staff who continue to carry the City forward positively and productively," stated Mayor Sofia Rubalcava. "We remain focused on preparing our City for the future and continuing the great things we've accomplished."
McIntyre started in Ventura in November 2018 after serving as the City Manager in Menlo Park. He began after City Manager Mark Watkins retired in 2017.
Recently McIntyre was abruptly placed on paid administrative leave after a unanimous vote of the City Council.
Assistant City Manager Akbar Alikhan was selected to serve as the acting city manager, Heglund said.
The city attorney did not elaborate further on the reasons McIntyre was placed on administrative leave. The mayor and the council members did not address the decision.
According to McIntyre's original contract on October 2018, he agreed to work at the will and pleasure of the City Council. "He may be terminated, or asked to resign, at any time, with or without cause," according to the contract.
In August, McIntyre was given a 5% raise and his annual salary increased from $280,000 to more than $294,000. He also received an additional lump sum payment of more than $5,200.
Earlier this year, several incidents involving McIntyre drew the attention of residents.
In March, some members of the City Council took a trip to Washington D.C. for legislative matters. Council members on the trip violated the Brown Act, the state's open meeting law, by holding meetings without proper notification and agenda publication. McIntyre later apologized for giving bad advice to the council that led to the violation.
In a separate September 2021 trip, McIntyre used his state-issued credit card to pay for dinner and wine for eight people during a business trip to Sacramento.
McIntyre eventually apologized for the credit card use and reimbursed the city for the wine and excessive tip. The $711 meal included a tip of $234.60, which McIntyre explained was a miscalculation because he did not realize the tip was already included in the tab.