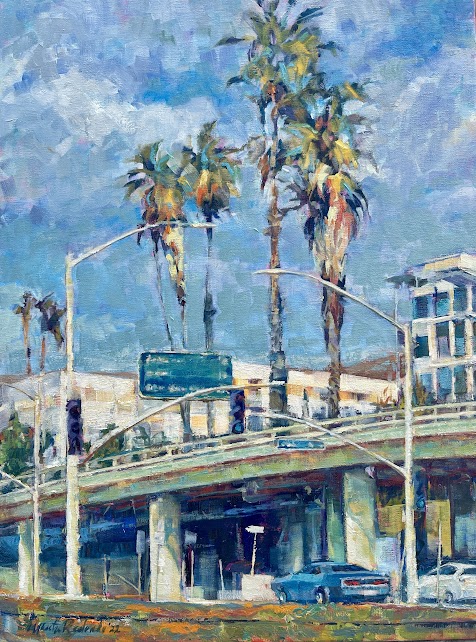 Marita Redondo studied Graphic Communications at San Diego State University and received her BFA from Cal State University, San Marcos with an Emphasis in Painting. She has a Master's in Education and a California Teaching Credential in Art.
Marita's oil paintings on wood and canvas are often characterized by bold, colorful brush strokes.
For the past 12 years Marita has taught art; currently at Hueneme High. She lives in Ventura and has exhibited at galleries in San Diego, Ventura, Napa, and Benicia.
For pricing on paintings for sale and commissions
(707) 346-1683 maritapaint[email protected] https://marita-redondo.format.com/ Intagram@maritar1