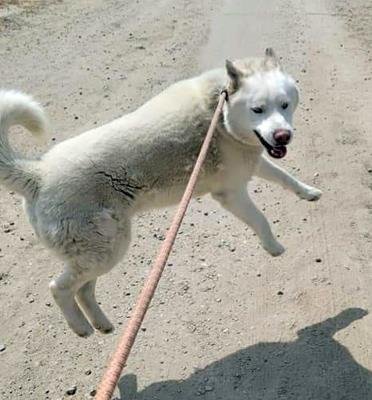 Hi: I'm Raddish, a handsome 3+ year old Siberian Husky who was rescued from an OC Shelter where I was found as a stray. A group of people have stepped up to sponsor me so I can be a part of the CARL program and find my forever home.
I love to play in water, walk well on leash, not dog aggressive, and enjoy using my voice to let you know how excited I am. The CARL volunteers say I'm a sweetheart and well tempered and I deserve a loving companion or family. It is unknown how I'd behave with children or cats.
If you're interested in meeting me, please fill out an online application. Canine Adoption and Rescue League C.A.R.L.

CARL Adoption Center-call 644-7387 for more information.
---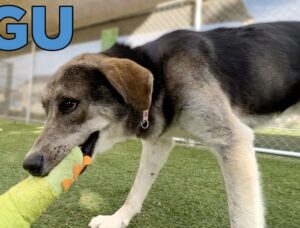 Meet Mugu, our Pet Of The Week! Mugu is a playful 1.5-year-old German Shepherd Mix. He plays well with the dogs at the shelter. He knows sit and he loves treats! He's got a lot of energy and he gets very excited to go for walks!
If you'd like to meet Mugu, schedule an appointment at https://www.vcas.us/adopt or come down to the shelter during normal Adoption Hours of 1:00pm – 6:00pm Tuesday – Sunday. If you have questions, please contact us at (805) 388-4341 or [email protected]. More about Mugu: https://www.vcas.us/viewan-2/?ida=A807564