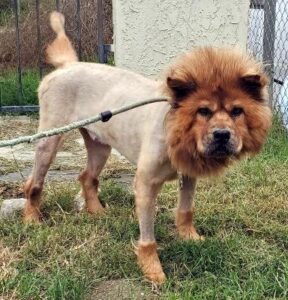 Hi: I'm Paca, a shy, sweet 6 year old Chow that was rescued after my owner passed away. My house sold quickly and was gated up. It's unknown if I escaped and couldn't be caught or someone turned me loose to fend for myself. Either way I was out on my own for two months in very hot weather. As you can see I've been shaved down. After being scared and on my own, my fur became matted and I needed to be shaved. But don't worry, my beautiful fur will grow back.
CARL volunteers are working on getting to know my likes/dislikes and helping me with leash training. I'm happy to explore my new world when I go out for my regular walking route. I have not been reactive to other dogs. I'm shy of strangers. A huge heartfelt thank you to all the wonderful people who helped rescue me and who donated towards my care.
If you're interested in meeting me, please fill out an online application to meet me.
Canine Adoption and Rescue League C.A.R.L.

CARL Adoption Center-call 644-7387 for more information.
---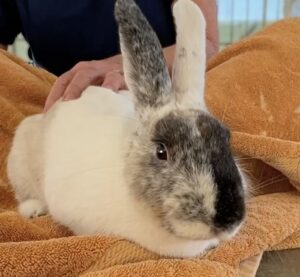 Meet Frida, an adorable 1-year-old shorthaired, indoor rabbit. She's a social girl who seeks attention. She loves other bunnies and enjoys playing with her little toys. She's litterbox trained and has the most darling personality! If you'd like to meet Frida, email [email protected] and one of our Bunny Brigade volunteers will reach out to you soon!