Hi Sheldon,
Just a quick note to tell you how much I have enjoyed reading the Breeze during the year and a half since I moved to Ventura.
I never miss scanning the Opinion/Editorial section as I always find it informative, and appreciate your often pithy humor.
Keep up the good work, and don't let any bad tempered readers get you down!
Sincerely,
Fereva May Lawrence
(Former Editor of the Outlook newspaper in La Canada Flintridge)
---
To Patricia at the Ventura Breeze
(From Sherry): I wanted to express our appreciation for your helpfulness on Saturday, September 3rd, at the 2022 Aloha Beach Festival. My husband Don, was having trouble getting up and so you and another lady as well as some volunteers helped him out. Also you provided him with bottled water, which was very much appreciated on such a hot morning. I'm not sure of the name of the lady who was with you, also from The Breeze, who was very helpful, too. 
(From both of us): We've lived in Ventura for decades and before that we were regular visitors here. We've always found it to be the friendliest town out of the various places that we've lived. We also wanted to express our condolences to you and your colleagues in regards to the recent passing of your Breeze staff member Breezy Gledhill. It seems that this has been a year  of losses of people who we have heard about like Breezy or others who we knew somewhat like Suz Montgomery. We also lost someone who we knew who was the leader of  the Santa Monica Astronomy Club who recently died of complications from cancer. Your cousin, William Schallert, and his grand nephew sometimes liked to attend the meetings there. We belonged to the Club a long time ago but still keep track of their activities through Zoom.
Again, thanks for your help,
Sincerely,
Donald A. and Sherry L. Berry
Patricia- Thank you for your kind words. The other Breeze staff member was Yana Khiyod.
---
Breeze:
I am much in favor of education, but in the face of falling enrollment and already high housing prices, it seems wrong to me to be asking the public to support this bond measure which is not an insignificant amount and will add to inflation and increased housing costs when we already have a housing affordability and supply issue. The school district holds so much land, much of which is not in use, and could be sold to finance needed building upgrades. (Do we really need air conditioning in our moderate climate, with school out during summer? I don't have AC at our home and do ok with just fans)
I am open to other views, but with nearly ½ of our population being renters who unrealistically may expect owners to bear this cost without passing it on, I think renters and policy makers need to consider the ramifications
Now if it were a bond issue to support new housing on school land for teachers or staff , that would be another matter
Mike Merewether
---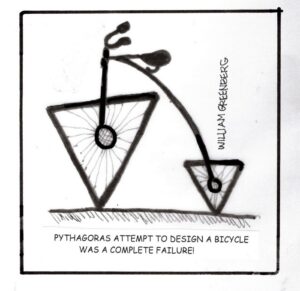 ---
Life is what happens when you're busy making other plans.
~ John Lennon