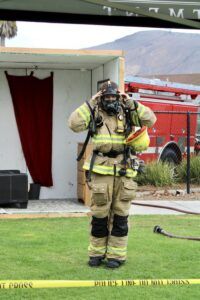 The Ventura Fire Department urges residents to build a home fire escape plan and start conversations about fire prevention with loved ones.
"Fire won't wait. Plan your escape!" was the theme for the 100th anniversary of National Fire Prevention Week. This theme serves to help residents understand the simple, but important actions they can take to keep themselves safe from home fires.
"You may have as little as two minutes to safely escape a home fire. Your ability to get out fast depends on early warning from smoke alarms and advance planning," said Fire Marshal Brett Reed. "During Fire Prevention Week, please check that smoke and carbon monoxide alarms are working properly, practice your home escape plan, and make sure your loved ones know how to quickly respond if an alarm sounds."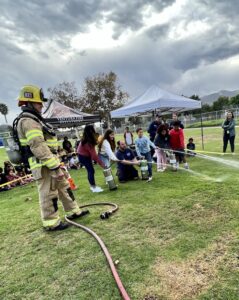 In celebration of Fire Prevention Week the public is invited to download a home fire escape plan activity at www.CityofVentura.ca.gov/FirePreventionWeek, complete the activity with their household, and submit it for a chance to win an emergency go-kit and a visit with Ventura firefighters. Submit your completed home fire escape plan via email at [email protected].
The Ventura Fire Department shares the following home fire escape plan tips:
Make sure your plan meets the needs of all your family members, including those with sensory or physical disabilities. Visit www.VenturaCityFire.com to download the Ready Ventura County Emergency Preparedness Guide.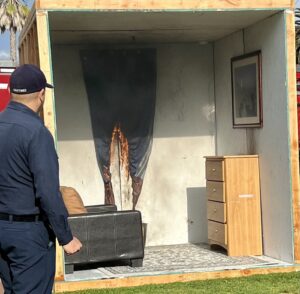 Smoke alarms should be installed inside every sleeping room, outside each separate sleeping area, and on every level of the home.
Know at least two ways out of every room, if possible. Make sure all doors and windows open easily.
Establish an outside meeting place a safe distance from your home.
Practice your home fire drill at least twice a year with everyone in the household, including guests. Practice at least once during the day and once at night.
To learn more about the fire prevention and Ventura Fire's educational resources, visit www.CityofVentura.ca.gov/FirePrevention. For more general information about the National Fire Prevention Week, visit www.FPW.org.