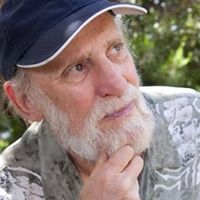 ∙ What heat wave? As I sit here listening to the sea lions bark their heads off it is 111 in Ojai and 72 here (wow we had a 97 day).
∙A Ronald McDonald Family Room is set to open at the Ventura County Medical Center on Sept. 12. Thanks to Amy Towner, Dr. Fankhauser, Christine Petti, the amazing women of NCL Juniors Ventura County, Supervisor Matt LaVere, and the many others who worked for years to bring this vision to reality. This room will provide much-needed resources for families in the midst of their darkest hours. And thanks to the hard work and generosity of so many, it will be the first Ronald McDonald Family Room in Ventura County.
∙Recently the Ventura Police held a DUI checkpoint. 1,152 cars passed through the checkpoint with the following results.
12 drivers cited for VC12500(a), Unlicensed Driver
2 drivers cited for VC14601.1(a), Suspended Driver
1 driver cited and released on scene for a Suspended Driver's License Misdemeanor Warrant
1 driver cited for 23222(b)(1), Open Container Marijuana
Even though they don't usually result in many DUI arrests, I think the checkpoints serve a good purpose to get drivers thinking about not driving after drinking. And, the checkpoints are funded by a grant from the California Office of Traffic Safety, through the National Highway Traffic Safety Administration, so they don't cost Ventura anything.
∙I have great respect for Liz Cheney, and it has nothing to do with Trump. She is very conservative so I don't agree with her policies, but I respect her for doing what she feels is best for the country knowing that she will never get elected again.
We have a serious problem in this country with politicians voting strictly on being re-elected to their positions and not what they feel is necessarily best for the country. The political system in this country is a mess and something needs to be done to straighten it out.
If Democrats sponsor a bill, Republicans oppose it. If Republicans sponsor the same bill Democrats oppose it. Not based upon what is best for the country but what will get them re-elected.
Perhaps we shouldn't have professional politicians and their term should be a one time for six years, so they don't need to be concerned with elections and will do what they think is best for the country. Then go back to a real job.
Also, something needs to be done about the Supreme Court which is out of touch with even the will of the people. They should not serve for a lifetime and perhaps should be selected by a general election and not appointed. Maybe serving only one time for eight years.
And using the constitution as a basis for their decisions probably doesn't make a lot of sense. For instance this is from the Bill of Rights, "No Soldier shall, in time of peace be quartered in any house, without the consent of the Owner, nor in time of war, but in a manner to be prescribed by law."
∙A U.S. Marines veteran, and former NYPD officer has received the longest sentence yet in connection with the January 6 Capitol riot. Thomas Webster was sentenced to 10 years in prison. Not sure why he received the longest sentence but glad that those that participated in this insurrection are going to prison.
∙So happy that New Mexico's governor has signed an executive order pledging $10 million to build a clinic that will provide abortions and other pregnancy care. I certainly hope other states follow suit. Sixty percent of the nation think Congress should pass a law guaranteeing access to legal abortion nationwide.
∙Guns in The News
One person was killed and four others were injured in a shooting on the Coney Island boardwalk the NYPD said. While officers investigated the scene, a witness walked up and told them about a second scene at 7 Mile and Wyoming. Police said a 28-year-old man was fatally shot at that location.
A gunman carrying an assault rifle entered a Safeway in Bend, Ore., killing two people and sending terrified shoppers running.
A poll by the University of Chicago Harris School of Public Policy and The Associated Press-NORC Center for Public Affairs Research shows 71% of Americans say gun laws should be stricter, including about half of Republicans, the vast majority of Democrats and a majority of those in gun-owning households.
Eight in 10 Americans perceive gun violence is increasing around the U.S., and about two-thirds say it's increasing in their state.
∙When Rep. Matt Gaetz (R-Fla.) made the following ignorant statement, I thought it would be hard to top but it wasn't.
"Unattractive women who "look like a thumb" shouldn't complain about losing abortion rights because they're the least likely to get pregnant" he said in a speech to college students at a conservative conference in Florida.
"Have you watched these pro-abortion, pro-murder rallies," Gaetz asked the crowd at the Turning Point USA Student Action Summit in Tampa. "The people are just disgusting. Why is it that the women with the least likelihood of getting pregnant are the ones most worried about having abortions?"
"Nobody wants to impregnate you if you look like a thumb. These people are odious from the inside out," the congressman continued. "They're like 5′2″, 350 pounds, and they're like, 'Give me my abortions or I'll get up and march and protest."
As amazingly ignorant as that was, perhaps what Lindsey Graham said was even worse because it could result in deaths. Following the FBI's retrieval of at least 184 classified documents from former President Donald Trump's Florida residence, Sen. Lindsey Graham (R-SC) appeared on Fox, claiming there would be "riots in the streets" if Trump is prosecuted.
∙ The average low temperature in July was 63.6 degrees, which beat the previous record set in 2011 by a few hundredths of a degree. The mark is not only the hottest nightly average for July, but for any month in 128 years of record keeping, said National Oceanic and Atmospheric Administration climatologist Karin Gleason. July's nighttime low was more than 3 degrees warmer than the 20th century average.
∙Quick help for suicidal thoughts and other mental health emergencies are now easily accessible as 9-8-8. It's designed to be as easy to remember and use as 911, but instead of a dispatcher sending police, firefighters or paramedics, 988 will connect callers with trained mental health counselors.