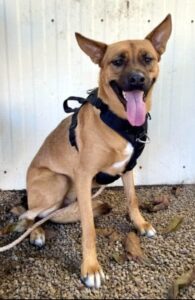 Hi: I'm Shea (Shea Shea Butter), a shy Shepherd X who was rescued from a kill shelter where I was found as a malnourished stray. My rescuer is moving out of the country and I can't go.
I get spooked easily as I'm blind in my right eye due to scarring from a previous unknown trauma. For this reason I'd do best in an adult only home or a home with older children. I'm active so another active dog and active humans as well as a friendly cat would be great for me. I currently live with an elderly cat and another dog and we're all best of friends.
After a few months of being rescued, I now know what true love feels like, how to be a puppy again, and have discovered treats and toys for the first time.
I'm looking forward to being a part of a loving forever family. If you're interested in meeting me, please fill out an online application. Canine Adoption and Rescue League C.A.R.L. CARL Adoption Center-call 644-7387 for more information.
---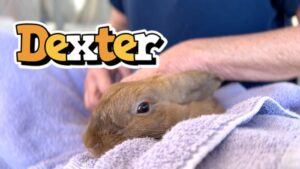 Meet Dexter, a 7-month-old shorthaired rabbit! He came rather timid, but the Volunteer Bunny Brigade has been working with him and he's come out of his shell. He loves having his head rubbed and will sit with you if you keep touching him! If you'd like to meet Dexter, email [email protected] and one of our Bunny Brigade volunteers will reach out to you soon! Animal ID: A787053 Camarillo Animal Shelter
Adoption Process: www.vcas.us/adopt