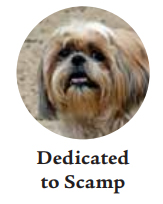 ∙SPAN Thrift Store is open to the public and looking for donations of adult clothing, household items and tools.  SPAN Thrift Store regularly provides $10 spay and neuter clinics for low-income households for cats and dogs. Upcoming clinics include:  Tuesday, September 21st, parking lot of Shiells Park, 649 C St, Fillmore; September 13th, parking lot of SPARC, 705 E. Santa Barbara St., Santa Paula. Please call to schedule an appointment (805) 584-3823.
Since 1992, the Spay and Neuter Animal Network, otherwise known as SPAN, has made it their mission to reduce dog and cat overpopulation throughout Ventura County by raising public awareness about the direct consequence of irresponsible breeding.
Today more than ever, responsible dog & cat owners play the most significant role in the solution to overpopulation by spaying and neutering. SPAN shares in that responsibility by providing financial assistance to pet owners who would otherwise be unable to pay for this procedure.
As a result of their dedication and focused commitment, SPAN proudly releases their 2021 / 2022 fiscal year stats that support over 1300 spay and neuter procedures. These numbers bring SPAN's 30-year total to over 36,680 spay/neuter procedures. Incredible.
"Our ability to help pet owners is related to our Thrift Store sales, Legacy gifts, and unrestricted cash donations. Thanks to our all-volunteer staff at SPAN, we are proud to say that 100% of our income supports spay and neuter procedures." — SPAN Board of Directors
For more about SPAN, their mission, and opportunities to assist, please visit website at: www.spanonline.org.
You can shop the SPAN Thrift Store located at 110 N. Olive St. Suite A Ventura
SPAN Thrift Store Phone: 805-641-1170 for hours.
∙Saturday, August 27, 11am-6pm, Clear The Shelters is back after a 2-year break during COVID. Fee-waived adoptions for all animals at the Camarillo and Simi Valley Shelters! Doors open at 11:00am for the adoption of dogs, puppies, cats, kittens, bunnies, reptiles, farm-type animals and more. Animals go home spayed or neutered, vaccinated, microchipped, flea-treated, and come with a voucher for a free first vet visit!
Online adoption sign-ups will be suspended this day only due to the event, so all adoptions are on a first-come, first-served basis. Animals can be previewed online at www.vcas.us/pets.
#ClearTheShelters is a nationwide pet adoption event organized by NBC4 and Telemundo52. Promotions do not guarantee the adoption of a shelter pet. All interested parties must participate in the full adoption process to ensure the best possible matches are made. Promotions do not include the cost of a pet license if applicable.
Questions? Please contact us at (805) 388-4341 or [email protected].
∙ On August 10, at 7:06pm, fire units were dispatched to a reported animal in distress at Victoria Ave at Thille St. Units arrived to find a young dog entangled by its leash in brush and trapped in a storm drain. Fire crews were able to make access to the dog and disentangle it from the brush and remove it safely from the storm drain. The dog was assessed and determined to have some injuries to a hind leg and mouth. It is unknown how long the dog was trapped and no owner was able to be identified. Firefighters gave the dog some water and it was taken by Ventura County Animal Services to the shelter in Camarillo. If you recognize the dog or know the owner, please contact Ventura County Animal Services at (805) 388-4341.
Veterinary Viewpoint: How fat is my cat?
Dr. Joanna Bronson
Fat cats are not healthy cats. A healthy cat should have no more fat along his rib cage than the padding on the back of your hand. "Fluffy" is not an excuse for fat. If you can't even feel his ribs, he's fat.
As cats age, their metabolism shows down. According to the Association for Pet Obesity Prevention, nearly 60% of all domestic cats in the U.S. are overweight. Just as with humans, carrying extra weight can lead to numerous health problems.
Using a scale of 1-5 (5 being high) to measure body condition, stand over your cat while he is standing. If he is not fat, you should be able to see a slight indentation over his hips (looks like a waist in humans). Long-haired pets might be difficult to judge this way.
If his sides bulge out, then he's chubby. You can also weigh your cat at home. An ideal weight for most cats (dependent on breed, age, and bone structure) is around 10 pounds. If your smallish cat tips the scales at 15 or more, he's too fat.
Symptoms of obesity can include:
Difficulty jumping or climbing stairs

Sitting or lying down more and an unwillingness to move around

Loss of a visible waistline

Owner's inability to feel rib or hip bones

Dirty, messy, unkempt hair

Less frequent bowel movements and/or passing more gas
Overweight cats are more prone to diseases, such as diabetes, arthritis, and joint pain. Excess weight can also trigger inflammation that can lead to multiple acute and chronic conditions that can become life-threatening.
As cats age, so do their nutritional needs. Free choice feeding is not recommended for older or obese cats. However, drastically reducing or changing your cat's regular diet is not recommended just as crash diets do not succeed in humans.
Changing diets too quickly can actually be harmful to your cat. For a fat cat, not eating for a couple of days whether from stress, starvation, or refusal to try a need food can lead to a form of liver disease. Therefore, any food transitions should always be made gradually.
Age: Middle-aged cats (8-12) years old are more likely to be overweight;
Neutered: Neutered or spayed cats tend to have a larger appetite;
Environment: Indoor cats are generally heavier than outdoor cats;
Underlying Health Conditions: Food allergies, joint discomfort, arthritis. and keep him healthy.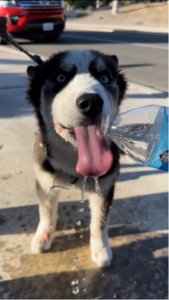 Calorie-restricted foods promote weight loss but help maintain lean muscle mass. These diets combine low fat with higher protein and insoluble fiber to help him feel full.
Dry vs. canned diet. Switching from dry to canned food can help achieve weight loss. Careful washing of food dishes between feedings is important.
Prescription veterinary diets. These metabolic-controlled diets aim to induce ketosis (the body burns fat for energy instead of glucose from carbohydrates) without a reduction in calories fed.
Once a cat has started and his weight loss program, it's essential to continue the plan to keep him from regressing.