We asked Breeze staff what they liked best about the Fair.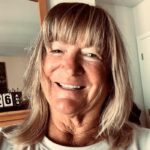 Patricia Schallert
I really enjoyed being at the fair when the gates opened. The anticipation and the looks on the attendee's faces was priceless. I then spotted the big ice cream cone with no line. I don't eat ice cream very often but the big giant cone called my name and I had to have it. The combination of vanilla and chocolate soft ice cream made my day at the fair.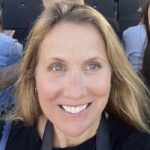 Amy Brown
My favorite part of the County Fair was attending my first fair concert! I can't believe I've lived here all these years and had not experienced that before, I'll definitely do more next year. It is such a great venue for live music, plenty of room, seats and a great stage. I was at the Cheap Trick concert (another first—strangely, since I've always been a big fan.) It was so much fun, and getting to interview their diehard fans was wonderful, as well. I also loved seeing so many happy faces in general—people were clearly thrilled to have the fair back in full swing.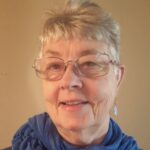 Shirley Lorraine
This year was a treat for me. I attended on three separate days, primarily to volunteer in the San Buenaventura Women's Club information booth. We interacted with an extraordinary mix of people and enjoyed people-watching. Each day has its own special atmosphere. I loved taking my time looking at exhibits and wandering through the halls to see the varied creativity of entry, from youth to super seniors. That is my favorite thing – to see the marvelous things people do with their time. It was a pleasure to see some friends who work the fair circuit, as well as meeting new friends. I've been coming to the VC Fair for over 50 years and just love it. So glad it's back.