Seana-Marie Sesma
The Ventura County Chapter of The National Association of Women Business Owners (NAWBO-VC) is celebrating Seana-Marie Sesma, founder of Your PR Girls and Mary Jane Services Network, who was recently named the 2022 California Woman Business Owner of the Year by NAWBO California (NAWBO-CA) at its annual Propel conference in Sacramento.
"NAWBO California's annual women business owner of the year award recognizes a woman business owner who has demonstrated excellent leadership skills and business acumen," says Amber Wallace, NAWBO-CA Immediate Past President. "It is an honor to recognize Seana-Marie Sesma for this award. Through multiple businesses and extensive community involvement, Seana-Marie is an accomplished entrepreneur and community leader. She is an inspiration to our NAWBO community."
This year's Woman Business Owner of the Year, Seana-Marie Sesma recognized a need in 2017 within the newly legalized cannabis industry and founded Mary Jane Services Network to support cannabis businesses in achieving and maintaining local and state licensure. Processes for applying for commercial licenses are arduous and complex. Mary Jane Services Network offers critical business resources and support to manage local and state application processes for all license types, and for maintaining compliance to ensure annual renewals. To date, every single Mary Jane Services Network client has achieved their local and state licenses and renewals.
As for her other business, Sesma founded Your PR Girls with her mother, Juanita over 24 years ago. Your PR Girls specializes in eco-friendly promotional products and marketing services for corporations and nonprofits throughout the United States. A consummate volunteer, Sesma is known for creating unique events, including a playful art installation immersive experience at Santa Paula Art Museum.
The Ventura County chapter has had two other members recognized with this award in the past six years – land use expert Dawn Dyer of Dyer Sheehan Group won in 2018 and Karen Bain and Lisa Kudirka founders of Shave It, a shave ice retailer were recognized in 2015.
"Together as leaders in business, it is imperative that we take a stand for what is right and supportive for all women," commented Sesma. She has also won Green Business Awards from Ventura Chamber and City of Ventura.
NAWBO also installed new member to National Board of Directors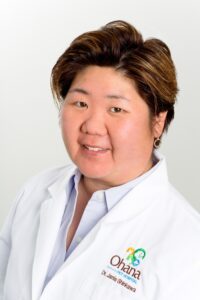 The National Association of Women Business Owners (NAWBO) installed Dr. Janis Shinkawa Co- founder and Medical Director of Ohana Pet Hospital and member of the NAWBO Ventura County chapter to the 2022- 2023 National Board of Directors. The NAWBO National Board is a group of women from across America who support NAWBO's mission to empower women entrepreneurs, regardless of race, religion, age, sexual orientation, national origin, or disability. To help women reach spheres of power and grow their businesses.