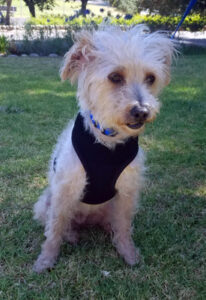 Hi: I'm Annie, a sweet and beautiful 7-year-old Terrier mix who would love to find my home with a lot of love. I'm house broken and I have good manners. In the beginning I didn't want to be left alone. I need to know this is a secure home before I can relax and feel comfortable. I love to lay next to you on your couch while we watch tv. 15-30 min walks twice a day is perfect for me. I sleep in my foster mom's bed with another little dog.
The reason my foster mom can't keep me is because she travels between the US and Europe too often. My foster mom loves me dearly and wants me to have the best home. If you want to love me I will love you back unconditionally. My foster mom says I am the sweetest in the world.
Please fill out an online application to meet me https://carldogs.org/. CARL Adoption Center-call 644-7387 for more information.
---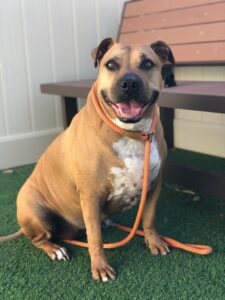 Meet Nala, an affectionate 6-year-old American Staffordshire Terrier Mix. Her previous family was no longer able to care for her. She's loving, gentle and, of course, adorable! If there are kids in the house, they should be on the older side. If you'd like to meet Nala, schedule an appointment at vcas.us/adopt or come down to the Camarillo Shelter during normal Adoption Hours of 1:00pm – 6:00pm Tuesday – Sunday. If you have questions (805) 388-4341 or [email protected]. Animal ID: A707108 Kennel: 012 ,Shelter: Camarillo Animal Shelter
 Adoption Process:  www.vcas.us/adopt