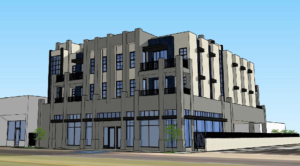 Pacific Wave – 1342 Thompson (corner of San Jon and Thompson). 3 story mixed use building with 8 residences. Project by long time resident replacing family owned business. Under Review July 27 at the Planning Commission.
Planning Commission – Planning Commissioners advise and recommend on the development and maintenance of general and specific plans. Advise and make recommendations on applications for zone changes, tract maps, subdivisions, variances, use permits, planned development permits, and related matters. Planning Commissioners are appointed from each of Ventura's seven voting districts by their respective City Council members.
The following projects were reviewed by the Design Review Committee and the Planning Commission two to three times each between 2018 and 2021. All are entitled (approved). These projects utilized City planning resources and local residents' involvement on many levels.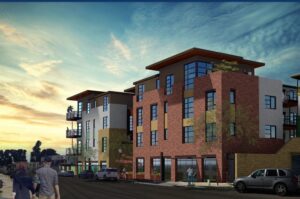 Laurel Courts – 1028 E Front Street. Mixed use consisting of 46 residential units and 6,552 sq ft feet of retail.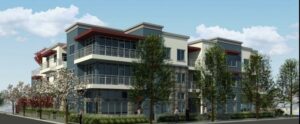 Thom-Cruz – 1926 Thompson (Thompson and Santa Cruz streets). 12-unit multifamily development.
For more information go to www.LivableVentura.com or access the city development map at www.cityofventura.ca.gov Permit Services "button" or Development Map Permit Services | Ventura, CA for projects Under Review, Scheduled for Hearing or Entitled (Approved) and Under Construction.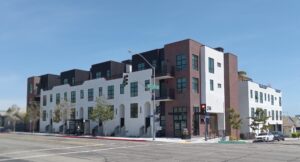 The Kalthom is a new 45-unit apartment building located at the corner of Kalorama and Thompson. It features huge outdoor deck areas with BBQ's and ocean views. A clubhouse, fitness center and other amenities. The units rent from approximately $2,800 to $4,500 but there are only a few left to be rented.