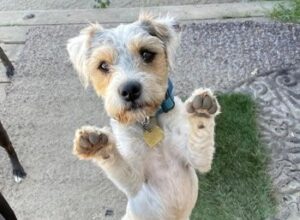 Hi: I'm Hanzi (Hans for short), a very high-energy and happy almost 2 year old Parson Russell Terrier / Pomeranian X who is in need of a new home as my mom broke her hip and can no longer care for me.
When I came to C.A.R.L. I was very dog reactive and if given the chance I would sometimes redirect on my handler. Thankfully funds were raised and I was able to attend a board and train facility to help me work on this.
I have learned a lot during my time with my trainer and I'm ready for my new home. My trainer recommends a home with plenty of structure and with someone who is able to prioritize my needs. I need multiple hours of activity daily in order to meet my energy level.
If you can give me the structured environment and exercise I need to thrive, please fill out an online application to meet me.
Canine Adoption and Rescue League C.A.R.L. CARL Adoption Center-call 644-7387 for more information.
---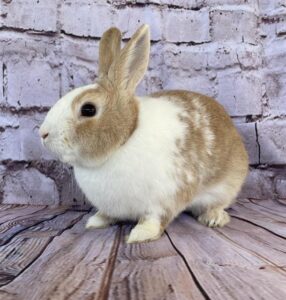 Meet Rudy, a cute 2.5-year-old shorthaired rabbit. He was surrendered due to housing issues. Rudy is an absolute lovebug. He loves cuddling, watching TV, and simply spending time with the family as he will be a member of your family, too! If you're interested in Rudy, please email [email protected]. Animal ID: A797635
Kennel: 639
City Found: OXNARD
Shelter: Camarillo Animal Shelter