Streaming Spotlight by Cindy Summers
Hustle – Netflix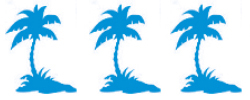 After a car accident in college destroyed his future as a pro basketball player, Stanley Sugarman (Adam Sandler) found a life in the NBA as a scout for the Philadelphia 76ers. Though he loved the game, he found himself weary of years on the road looking for the next undiscovered superstar and yearned for a coaching position on the team. Team owner Rex Merrick (Robert Duvall) believed in Stanley and offered him an assistant coaching job, but passed away shortly thereafter leaving his son Vince (Ben Foster) in charge, who immediately sent Stanley back out on the road.
Stanley went to Spain to check out one of the last prospects on his list. While there he came across a pickup game where he found an incredible streetball player named Bo Cruz (NBA player Juancho Hernangomez), a mild mannered construction worker that played basketball in his work boots. Stanley was unable to catch Bo before he left, so caught the bus he was on and followed him home. Bo felt threatened when he found Stanley at his door, but Stanley used Facetime to reach out to Dirk Nowitski (Dallas Mavericks special advisor) who verified that he was legitimate.
Stanley arranged for Bo to play in a scrimmage with the Spanish National Basketball Team and though his performance was impressive, Vince remained unconvinced. Stanley decided to take matters into his own hands and personally pay to bring Bo to the U.S. and told him that he would be signed by the 76ers or enter the NBA draft. At the airport it was discovered that Bo had an aggravated assault conviction in Spain, and though he was released was warned that he could be deported if he were to be arrested in America.
Stanley took Bo to play at a showcase organized by his former college teammate Leon Rich (Kenny Smith, sports commentator and former pro NBA player) but unfortunately Bo was not up to the challenge as another player Kermit Wilt-Washington (Anthony DeVante Edwards, pro basketball player for the Minnesota Timberwolves) trash talked him and threw him off his game. Vince didn't like what he saw of Bo on the court, so refused to support Stanley's recommendation to bring him on the team and even shared information about Bo's assault charge with the media.
With the support of his wife Teresa (Queen Latifah), Stanley quit the 76ers and put all his effort behind getting Bo ready for the NBA Draft Combine six weeks away. Teresa helped by preparing meals for Bo and their daughter Alex (Jordon Hull) assisted by video taping the workouts, which with Stanley's coaching helped Bo to improved tremendously. Unfortunately Leon was unable to get him into the Draft Combine after Vince shared Bo's assault charge with the media, but Alex had an idea to help get Bo recognized with social media.
Stanley and Teresa reached out to their friend and former pro basketball player Julius Erving (Dr. J) to create a video of the "Boa Challenge", where anyone, including 76ers player Tobias Harris, tried to score on Bo for cash money. The video ended up going viral and Bo was eventually accepted into the Combine, where Stanley had arranged a surprise visit with his daughter Lucia and mother Paola to support him, but having only trained six weeks was Bo ready for the NBA?
Hustle captures the passion and pure joy of pursuing and doing what you love, while sharing a glimpse into sports team politics and what it take to make it in the NBA. It also features dozens of actual current NBA players, past NBA players, NBA coaches and other well-known sports pros.
Rated: R
Runtime: 1h 58m