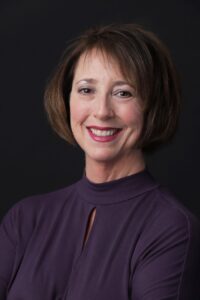 The Ventura County Fairgrounds, otherwise known as the 31stDistrict Agricultural Association announced today that Stacy Rianda has been appointed new CEO. 
An experienced leader, Rianda will succeed Barbara Quaid and assume responsibilities on July 6.  Quaid has maintained leadership of the Fairgrounds through 17 successful years of fairs, numerous community emergencies and most recently the Covid pandemic. Quaid will continue working through the 2022 Fair alongside Rianda. "I have known Stacy for at least 25 years," she said, "I can't think of a better person to lead this beloved institution." 
Rianda served the Western Fairs Association on the Board of Directors and Finance Committee, she also served as Vice President and Membership Chair of California Women for Agriculture, and for 19 years has been a member of the Fig Garden Rotary where she served as district chair and is a Past President. 
"I am confident that Stacy possesses the skills and experience needed to lead a complex organization such as the Fairgrounds," said Leah Lacayo, President of the Ventura County Fairgrounds Board of Directors, adding "I am sure that the Fairgrounds will maintain excellent leadership and will move forward with the momentum that has continued since 1875."  
Rianda began her fair career at the Tulare County Fair where she spent 8 years doing everything from renting buildings to running the satellite wagering facility.  Rianda then moved on to help lead the Big Fresno Fair for the last 21 years as the Deputy Manager where she implemented their highly successful Youth and Admissions policies, brought home 5 Merrill Awards, the highest honor in the fair industry recognizing innovation in fair management, helped grow the fair to the 4thlargest in the state and worked to bring the fair budget back to pre-pandemic levels.     
"As the Ventura County Fairgrounds moves forward, serving new generations, Stacy is equipped to work with the community in the manner they expect and deserve," said Lacayo, "during good times and times of crisis, she has the ability to rise to new occasions as they present themselves." 
Rianda attended California Polytechnic University, San Luis Obispo and transferred to California State University, Fresno where she graduated with a Bachelor of Science in Agriculture Business. Prior to graduation, she was actively working at fairs throughout the state in the livestock departments.