Streaming Spotlight by Cindy Summers
The Lost City – Paramount +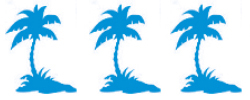 In The Lost City, popular romance author Loretta Sage (Sandra Bullock) had just finished novel number twenty, and began what she wanted to be her last book tour with her handsome book cover model named Alan (Channing Tatum). Fiction quickly became real life for both of them when Loretta got kidnapped by billionaire Abigail Fairfax (Daniel Radcliff) believing she could actually help him to find the lost treasure that was the focus of her recent exotic adventure novel.
In her latest novel "The Lost City of D" Loretta described an ancient lost city that was discovered by fictional heroine Dr. Angela Lovemore and her dashing love interest Dash McMahon, portrayed by cover model Alan Caprison. In the story the queen wore a "Crown of Fire" that was a priceless treasure thought to still be in a special tomb in the fabled lost city.
In the book Loretta used actual archaeology research she had done with her husband, who passed away five years earlier and was why she decided to become a reclusive writer. Eccentric billionaire Abigail Fairfax had recognized the validity of the symbols in her book, and was on a quest to find what he believed to be a crown of fire rubies.
Abigail had his henchmen snatch Loretta from her book tour and asked her if she would join him in locating the treasure. Loretta declined, so Abigail drugged her on took her on his private jet to the island where he believed the tomb with the treasure he sought was located. He had bought the southern half of a remote Atlantic island where clues surfaced regarding the lost city when the volcano on the island became active.
Meanwhile, Alan who was enamored with Loretta, saw her get snatched and told her publisher Beth (Da'Vine Joy Randolph) and with no assistance from the authorities, they set out to rescue Loretta. Alan recruited Jack Trainer (Brad Pitt) former Navy SEAL turned CIA operative to aid in the rescue, who was able to locate Loretta from her smart watch and told Alan he would met him on the island.
When Loretta awoke Abigail handed her some ancient parchment to translate that he believed would help him find the treasure. Unfortunately much of the parchment was missing, so Loretta could only make out a few words, which frustrated Abigail who knew she had studied ancient languages and was the reason he kidnapped her.
Jack located the compound where Loretta was being held, and though he told Alan to stay behind, Alan wanted to be there when Loretta was rescued so followed behind against Jack's wishes. Jack gave in and told Alan to just stay alive while he used his ninja like skills to stealthily take out all the guards and find Loretta.
Throughout it all, Loretta wore a bright pink sequinned jumpsuit and was actually rescued being rolled out in a wheelbarrow strapped to a chair as cars exploded while Jack casually tossed back is long hair. More adventures awaited Loretta and Alan in the jungle as Abigail pursued them, not knowing that the treasure he sought may not be what he thought.
The chemistry between Bullock and Tatum is very entertaining, and Pitt is the perfect zen ninja.
Rating: PG-13
Runtime: 1h 52m