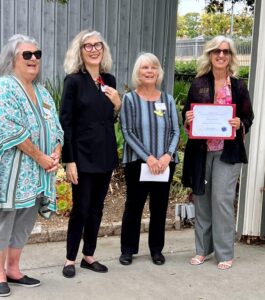 Photos by Patricia Schallert
On Thursday, May 19, an Evening of Gratitude was held for volunteers from CAREGIVERS at the Dudley House in Ventura. The event, attended by hundreds, featured recognition of volunteers and students, the 2020, 2021 and 2022 Norm Weitzel awards, lively music by the Riverboat Dixie Jazz Band, Hors d'oeuvres, wine and deserts. Tammy Glenn, Executive Director lead the evening's proceedings.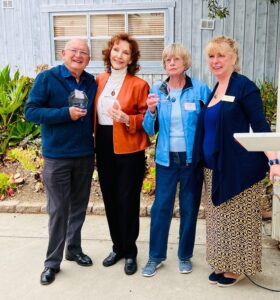 CAREGIVERS mission is to promote the health, well-being, dignity, and independence of frail, homebound elders through one-on-one relationships with trusted volunteers. CAREGIVERS programs are carried out by over 300 giving, caring volunteers who are recruited and trained from our local community. They are always in great need of additional volunteers to assist the many more frail, elderly residents who call their office for help. CAREGIVERS makes every effort to "match" a carefully screened and trained volunteer to an elder who needs basic assistance and companionship, in order to foster a long term, one-on-one relationship between them.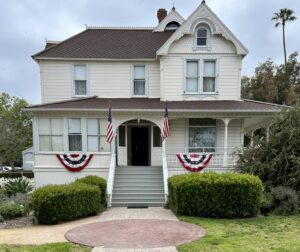 The Dudley House is an historic house museum built in 1891 in a Late Victorian-style. Designed and built by local architect and builder Selwyn Shaw, it was listed on the National Register of Historic Places in 1977. It is located at 197 N Ashwood Ave,
CAREGIVERS is located at 1765 Goodyear. 805-658-8530