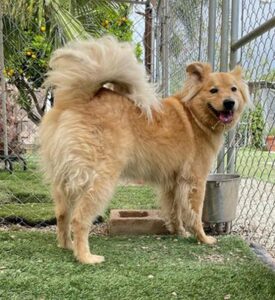 Hi: I'm Oakley, a playful 6 year old Golden Retriever / Chow mix who is in need of a new home. My original owner passed away and then I was rescued by my current owners. I dart out open doors and windows and the elderly person in the home can't close the door fast enough. I also nip and/or show my teeth when I've had enough pets and/or attention. I don't care to be left alone and I'm afraid of loud noises and take CBD for anxiety.
I enjoy walks and playing outside. I'd do best in a quiet adult only home or a home with respectful teenagers. I get along with other dogs, but it's unknown how I'd do with cats, although I did chase one once.
If you're interested in meeting me, please fill out an online application to meet me.
Canine Adoption and Rescue League C.A.R.L.
CARL Adoption Center-call 644-7387 for more information.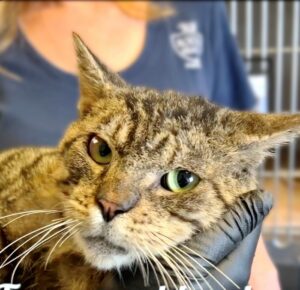 Cap'N Crunch 2 years old Domestic Shorthair.
This sweet boy has spent most of his time outdoors. He loves being cuddled and held and would love nothing more than to go home with someone who will love him forever! If you're interested in adopting Cap'N Crunch, or any other the other animals at VCAS, please visit www.vcas.us/adopt to learn about our adoption process.
Adoption Process: www.vcas.us/adopt Animal ID: A791839 Kennel: 262
Shelter: Camarillo Animal Shelter
---