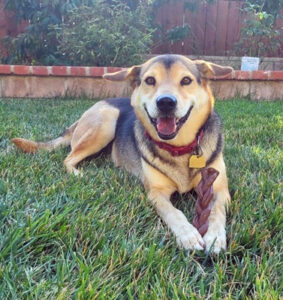 Hi: I'm Rascal, a handsome Shepherd X in need of a new home. I was rescued from a shelter in LA and I'm thankful to be given a second chance at finding my forever home.
I'm shy and will not come up to you right away. It will take a couple of visits to gain my trust. The CARL volunteers are working with me daily and I've shown progress. I walk great on leash and volunteers enjoy taking me out. I enjoy going on the walks too and playing with my ball. I've recently begun giving trust to have my head pet as deep down I want to be loved. I just need to be shown I don't have to be afraid.
I'm more comfortable with females than males. I've had several slow introductions to males and although I start to be ok, I still have days where I take a step back and the slow introduction process needs to be somewhat started again.
The best home for me is in a quiet adult only home with someone patient and loving If you're interested in meeting me, please fill out an online application for review.
Canine Adoption and Rescue League C.A.R.L.CARL Adoption Center-call 644-7387 for more information.
---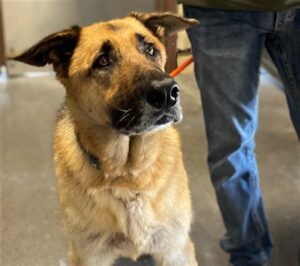 Opie is a mild-mannered 9-year-old German Shepherd. He's super sweet and not reactive to other dogs. So, if you have another dog, they would likely get along. He came in with some skin issues, but with the help of our top-notch veterinary team, he is doing much better and his fur is growing back nicely. If you're interested in adopting Opie, please visit www.vcas.us/adopt to learn about our adoption process.
Animal ID: A790937
Kennel: 032
Shelter: Camarillo Animal Shelter