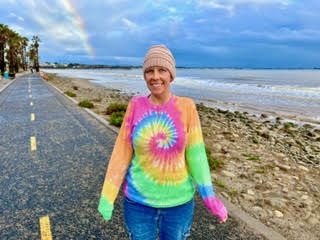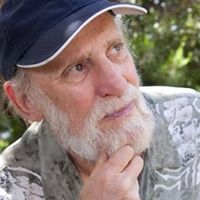 ∙ I'm very sad to write that this will be the last issue for our Senior Account Executive Breezy Gledhill. As some of you know, she has been dealing with cancer for the last two years. At the Breeze luncheon, held last summer, she announced that she was free and clear of cancer, and we all clapped, shrieked with happiness, and cried a little.
But, the cancer has roared back and attacked her liver. She has been getting chemo with the hope that it reduces enough to be removed. She feels that right now the best thing for her well-being is to concentrate on her health and future.
For the last 11+ years, without her amazing contributions, the Breeze would not exist. She will always remain a part of the Breeze family and a lifelong friend. I have always considered her to be my "adopted" daughter and wish her nothing but the very best as she carries on with her life. She has been a delight to work with and her spirit and optimism during her struggle is an inspiration.
∙ Very exciting (at least for now) that live performances are back in Ventura, and I attended two of them recently.
The Rubicon presented Joe Spano and JoBeth Williams in the Rubicon Theatre Company's production of The Gin Game by D.L. Coburn and directed by Jenny Sullivan. The Rubican will have a full season of events and productions.
I also attended the first event at the new Ventura Music Hall, the former Discovery Ventura on Thompson. Truthfully, I didn't attend to hear the music because I listen to jazz and classical music, but I wanted to check it out.
The décor is simple, which is okay because the wood high-truss ceiling is amazing and is all that it takes to make it a great space. It has a small stand-up bar and casual dining area that is above the dance floor. It is now serving salads, burgers, sandwiches and such but this could change as they see what is being consumed by patrons. There were also some tables set up on the dance floor (or should I say standing floor as most were standing and not dancing). I think it will be successful.
∙ Despite the slight overall reduction in Part I Crime, violent crime in Ventura saw a significant increase of 15.24% in 2021, with 50 more offenses reported than in the previous year. Aggravated assaults increased 16.92%, with 34 more assaults being reported. Sexual assaults had a significant increase of 35.48% having 11 more incidents then last year. Robberies increased by 7.45%. Seven more than the year prior. The only decrease in violent crimes was homicides in which we had none compared to two the year prior.
Hopefully this year will see a decrease, but we should feel good there were no homicides the entire year.
∙ The City of Ventura voters approved a ballot measure for the taxation of cannabis in the City of Ventura in November of 2020. City Council approved a Regulatory Ordinance on February 24, 2021, allowing certain types of commercial cannabis businesses to operate in the City of Ventura with a cannabis business permit.
The Application Period 1 for commercial cannabis business permits closed on Wednesday, August 11, 2021. Application Period 1 will only allow applications for commercial cannabis business permits in the non-Coastal Zone (up to 3 retail and 10 industrial-type permits may be awarded). The window for Application Period 2 is pending a final decision from the CA Coastal Commission. This will not happen until late 2022.
There have been 24 applicants – 23 for retail storefronts and only one for distribution (manufacturing or testing). A tough approval process to select only 3 out of 23 applications. It will be nice when we finally have them in business. Let's keep the money in Ventura.
∙ The Ventura City Council has approved funding for two more firefighters to add improvements to the fire department. Fire Chief David Endaya stated the two positions are lateral transfers. They are anticipated to begin training in early May.
Former Thousand Oaks mayor and former Los Angeles Fire Department deputy fire chief Andy Fox, and Dianne McKay, Ventura County Community College District trustee, presented a five-year strategic plan to the council with Chief Endaya. Fox and McKay were hired by the city as consultants to work on the strategic plan.
The nearly 50-page plan addresses long-term goals for the fire department, including personnel, capital improvements and ways to increase response times. As part of the five-year plan, the city hopes to build a new fire station No. 7.
∙ Ventura has approved a final version of the City Council District Map. The map was officially adopted at the City Council Meeting on March 21, 2022 and can be found on the City's website at www.cityofventura.ca.gov/Redistricting.
Due to the new changes in district boundaries, some residents who previously voted in the District 2, 3, and 7 elections will now have the chance to vote again in 2022 as members of District's 1, 4, 5, and 6. Some residents who were scheduled to vote this year in the District 1, 4, 5, and 6 elections have now been designated within District 2, 3, and 7 boundaries and will not vote until the 2024 election.
Every ten years, cities with by-district elections must use new census data to review and, if necessary, redraw district lines to reflect local population changes. District elections alternate every two years, with councilmembers serving four-year terms. This year, Districts 1, 4, 5, and 6 will be up for election on November 8, 2022. Elections for Districts 2, 3, and 7 will take place in 2024.
Once the boundaries are updated on the interactive map, residents will be able to determine which district they reside in by typing in their address into the City's website.
Your city council members are:
Sofia Rubalcava: Mayor – District 1
[email protected]

Joe Schroeder: Deputy Mayor – District 7
[email protected]
Lorrie Brown: Councilmember – District 6
[email protected]
Jim Friedman: Councilmember – District 5
[email protected]
Doug Halter: Councilmember – District 2
[email protected]
Mike Johnson: Councilmember – District 3
[email protected]
Jeannette Sanchez-Palacios: Councilmember – District 4.
[email protected]
They would love to hear from you.
∙ My wife, Diane, and I binge-watched How the Universe Works even though we have absolutely no idea what they are talking about. Maybe they make it up talking about stuff that is millions and millions of light years (light travels at 186,000 miles per second) away as if they know. Depressing, they said that in 4-5 million years our universe will run into another universe, and it will be the end of our universe. So, no reason to over plan for the future.
∙ Port Hueneme residents will have an opportunity to show their support or opposition for changing the name of their city during public meetings. At an upcoming online meeting, city staff will give a presentation on the benefits and drawbacks of changing the city's name and the associated costs. I have a great idea – we should change Ventura into San Buenaventura. It sounds much fancier.