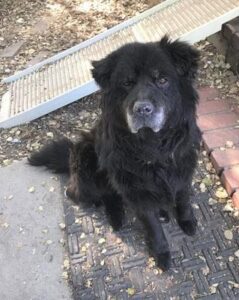 Hi: I'm Raven, a 7-year-old beautiful Chow X who was rescued from an LA Shelter. I'm thankful to be given a chance to find my forever home. I'm fortunate to be in a foster home.
"She has good leash manners but has trouble coming to be leashed. She was shy with us for a while, I think she was not well socialized or walked. She definitely wants to be with her people. She likes your attention and is also willing to lie in the kitchen while you work."
She has dry eyes and needs drops in each eye twice a day. She is a sweet girl and will make her new family very happy.
If you're interested in meeting her, please fill out an online application to meet me.
Canine Adoption and Rescue League C.A.R.L. CARL Adoption Center-call 644-7387 for more information.
---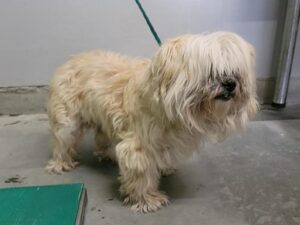 Ventura County Animal Services
Kiki is a 15-year-old female Shih Tzu Mix
She can be adopted after Sunday April 10, 2022.
She was found in Oxnard and is as adorable as can be.
Shelter: Camarillo Animal Shelter Animal ID: A656832 Kennel: 103