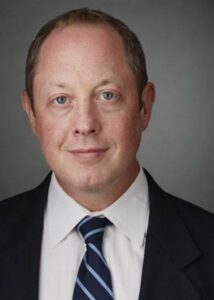 Housing Trust Fund Ventura County (Housing Trust Fund VC) has hired Jason Gaffner as its new Deputy Director, Loan Portfolio Manager. In this newly created position Gaffner will manage Housing Trust Fund VC's portfolio of existing loans including underwriting and review to close loans expeditiously for affordable housing developments in the community. He'll also work with developers to secure a pipeline of future loans and prepare documentation needed for reporting to investors, funders, grantors, and others.
Jason Gaffner joins Housing Trust Fund VC with two decades of commercial real estate finance experience, including over $600 million in real estate debt and equity successfully negotiated and closed. Prior to joining the organization, Gaffner held a senior member position on the west coast originations team for a real estate lending, investing and advisory company. He holds an MBA from Babson College with a focus on entrepreneurial management and a Bachelor of Science degree from The Wharton School, University of Pennsylvania with a dual concentration in finance and marketing.
"We are excited to welcome Jason to our growing team and certainly appreciate his expertise as both a mortgage broker and lender. His perspective on both ends is sure to provide numerous benefits for our developers, our fund, and most importantly those we serve to ensure housing equity for all," states Housing Trust Fund VC CEO Linda Braunschweiger.
Jason Gaffner was accepted into the 2022 Southern California Association of Governments Housing Policy Leadership Academy (SCAG-HPLA). The 10-session program provides an opportunity for people of different backgrounds and disciplines to better understand how to advance policy solutions that positively impact the need for affordable housing. The course offers perspective on the physical and social aspects of a successful housing ecosystem.
To learn more about Jason Gaffner, and Housing Trust Fund VC's Community Promise of committing to funding solutions for safe, equitable and affordable homes in Ventura County for U.S. veterans, young adults transitioning from foster care, farm workers, homeless individuals, and low- and very low income seniors, individuals, and families, please visit: www.housingtrustfundvc.org
Housing Trust Fund Ventura County – Launched as a 501c3 nonprofit corporation in 2011, Housing Trust Fund VC is the local trusted leader in helping to increase affordable housing options throughout Ventura County by leveraging public-private partnerships to provide low-cost, flexible loans early in the housing development cycle. As of November 2021, Housing Trust Fund VC has invested over $18.7 million through its revolving loan fund, creating 847 affordable apartments and homes for very-low, low- and middle-income employees, transitional age foster youth, veterans, farm workers, and the homeless.