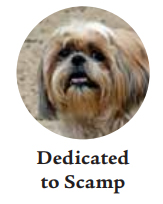 ∙ SPAN Thrift Store is open to the public and looking for donations of adult clothing, household items and tools if you've got items you no longer use. 
SPAN Thrift Store regularly provides $10 spays and neuters for low income households with cats and dogs.
Two upcoming clinics are: Tuesday, February 15th in the SPAN Thrift Store parking lot 110 N. Olive St. (behind Vons on Main), and a second clinic in the SPARC parking lot, located at 705 E. Santa Barbara St., Santa Paula, 93060, on Tuesday, February 22nd. 
Please call to schedule an appointment (805) 584-3823.
∙Families with a child on the autism spectrum might consider becoming cat people instead of dog people. Research fellow Gretchen Carlisle of the Research Center for Human-Animal Interaction at the MU College of Veterinary Medicine conducted a longitudinal study placing shelter cats with Columbia families whose children are on the autism spectrum.
She found that autistic children significantly improve in social skills and behavior after adopting a cat. "After the adoption of their cat, parents rated their children as having an improvement in empathy and fewer problem behaviors," Carlisle said. "Parents also rated their children as having less separation anxiety."
Autistic children often respond in a very sensitive way to sound or movement, and a barking dog, for instance, could quickly create sensory overload, Carlisle said. The softness and silence of cats is something children on the autism spectrum appreciate more than people usually know.
"Dogs can be very in your face and loud, whereas cats move quieter and softer, which may be easier for children with sensory issues," she said. "We selected cats over dogs in this study specifically for that characteristic — their ability to move very quietly and calmly — and because so little research has been done on cats with children with autism."
Families brought their children to the shelter and together decided which cat was the best fit for their family. "We wanted the families — and especially the children — to have a say over which cat they would take home with them," Carlisle said.
The new cat owners were supplied with a starter kit, including food, litter, a cat carrier, toys and a climbing tree with a cubby hole. The families in the treatment group were also supplied with basic cat behavior information and access to a veterinary specialist, as well as the study staff at any time.
The research team not only monitored the children's behavior through a social skills survey and their stress levels through an anxiety survey, but the cat's stress levels as well.
The cats seemed to thoroughly enjoy their new home as well, Carlisle said. An easy way to spot sign of stress in cats is assessing weight loss due to lack of eating. In the study, the cats actually were so content that they gained weight.
Carlisle explained that previous research found that younger cats interacted more with children with autism, concluding that looking for a younger cat with a calm and social temperament is where to start the search for a new furry friend who may lend a helping paw to an autistic child.
The study was co-authored by Rebecca A. Johnson, Ze Wang, Jessica Bibbo, Nancy Cheak-Zamora, and Leslie A. Lyons.
∙Dogs can differentiate between familiar and unfamiliar human languages
by Harry Baker
They are the first non-human animals to be able to tell the difference between human languages.
If you were to move to a new country with a different language and bring along the family dog, your pet would likely have a hard time understanding commands from the locals, according to a new study looking at how dogs' brains react to different languages.
MRI scans revealed that dogs' brains can distinguish between familiar and unfamiliar languages, making them the first-known, and so far only, non-human animals to be able to tell the difference between human languages.
The new study was conceived by lead author Laura Cuaya, a neurobiologist at Eötvös Loránd University in Hungary.
∙Preventing Doggie Dementia
by Penny & Ed Cherubino
One of the great gifts you can give your dog in the next year is taking steps, no matter what their age, to prevent dementia and improve their quality of life. In dogs, dementia is called canine cognitive dysfunction (CCD). Many of the same lifestyle habits known to help brain health in humans also apply to our dogs.
Researcher Sarah Yarborough at the University of Washington recently published her findings on common factors reported in dogs with CCD. Her study found, "… odds of CCD was 6.47 times higher in dogs who were not active compared to those who were very active." In addition, she noted, "When controlling for age, breed type, activity level, and other comorbidities, dogs with a history of neurological, eye, or ear disorders had higher odds of CCD…"
These findings translate to the same steps that we can take ourselves to promote healthier aging. You protect your dog from CCD by increasing exercise, and by doing it together, you protect yourself. It's a win-win situation. Always consult both your doctors before starting any big change in exercise routines.
We know that loss of sensory input increases the danger of dementia in humans. That's why seniors need to have their hearing tested and use hearing aids as recommended. Scientists are working on hearing aids for dogs, and corrective eye surgery for dogs is now standard. However, we as guardians can make sure we are aware of and provide the necessary care to prevent ear and eye infections from causing deafness and blindness.
Some humans do crossword puzzles to engage their brains. You can provide your dog with brain stimulation by engaging her in play and training or retraining sessions. Old dogs can and should learn new tricks and training is a lifelong responsibility for dog families.
Prevention is a lifelong program to prevent brain degeneration. However, there are still things you can do if your older dog is showing symptoms of CCD. Don't just blame old age if your dog is losing housetraining and soiling your home. Report this to your veterinary team because it may be a dementia symptom or something else that can be corrected.
Changes in a dog's sleep/wake cycles are another reportable symptom, as is disorientation. You might also see increased separation anxiety, phobias, excessive vocalization, and changes in a dog's interaction with people and other animals.
As your dog ages, note changes in these areas and ask your veterinarian to help you choose the best interventions for your particular animal. Keeping a log of what you notice is a great way to monitor how long changes have been happening and whether they are worsening or getting better.