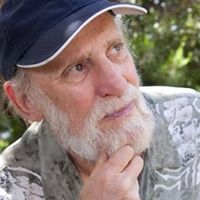 ∙ The City of Ventura has extended the temporary closure of its facilities through mid-to-late February due to rising COVID-19 cases and exposures.
"The extension of the City's temporary closure is a precautionary measure that allows critical services and operations to continue while minimizing opportunities where transmission may be possible," said Ventura City Manager Alex D. McIntyre
City staff remains available online or by phone during regular business hours. In addition, all public safety services will continue regular 24/7 operations.
Let's hope the community can get the support it needs online or by phone support.
∙ The focus of two articles in this issue will bring pleasure to some Venturans. Aarmark Beer Gardens will be moving into the space in the Harbor Village that is now the arcade. The new entertainment and restaurant venue won't be open until next year after extensive remodeling is done to the space. The arcade has struggled for some time and is in great need of updating which the current owner can't afford to do. It is a prominent location in the Harbor, so I hope it's a great addition.
Also, the Players Club has re-opened at the Derby Club at the Fairgrounds. If you are tired of playing cards you can go downstairs and bet on the horse racing.
∙ No president should take credit for a robust economy because it could tank in a week. They should say something like, "I'm very happy that the economy is so good. I certainly hope it can continue doing so well."
∙ After several years of delays, Thousand Oaks' first two cannabis dispensaries have opened. Leaf Dispensary and Legendary Organics are strictly medical cannabis dispensaries, but they would like to start selling recreational cannabis in the near future with the city's permission.
What is the delay in Ventura's cannabis dispensaries opening already? Just more of our tax dollars still going outside of Ventura.
∙ Even though there has been a resurgence of Monarch butterflies, the future for these wonderful insects is still in jeopardy. Ventura has a wonderful opportunity to help save them by creating habitats where milkweed could be grown. Milkweed is what Monarch's eat and lay their eggs in.
Ventura has two (actually two-and-a-half) golf courses where butterfly habitats could be developed. Golf courses take up a huge amount of space that is only enjoyed by a very small part of our population so why not create habitats for butterflies? And, helping them it would create areas that could be enjoyed by many more people.
∙ The Ventura County Board of Supervisors has passed a resolution to request the California Public Utilities Commission and other state agencies take a closer look at Southern California Gas Company's compressor site located off of the Avenue in Ventura. SoCalGas plans to replace three gas compressors on the site with four new ones with more horsepower.
The resolution requests the CPUC assess the impact on the neighborhood that the expansion at their facility at 1555 North Olive St. would create. It also requests the California Environmental Protection Agency consider the potential health of the nearby neighborhood.
This is not the first time that concern has been shown. In May, Ventura unanimously passed a resolution requesting state regulators to review the potential environmental, health and safety impacts of the expansion. The city and county resolutions come after months of community opposition to the project including the Ventura Unified School District because of its proximity to E. P. Foster Elementary School.
∙ Guns In The News
One person has died, and several others were hurt after a Butte County shooting inside a Greyhound bus.
One person was killed and four others injured in a shooting at a hookah lounge in downtown Blacksburg.
The suspect who shot and killed a woman and injured two others in a church in Aurora, Colorado, knew at least one of the victims, police said. "It wasn't just a random shooting inside this church," police said.
One student is dead and another is in critical condition after a shooting outside a school in Richfield. At a news conference Richfield Police Chief Jay Henthorne told reporters the two victims were shot on a sidewalk outside the District 287 South Education Center.
A four-year-old boy has died after he accidentally shot himself in the head with his father's gun inside a car where his mother and another adult were smoking marijuana.
Two people were killed and two were injured in a shooting at the Park Plaza Apartments in Brown Deer. Brown Deer police said they got a call of shots fired at about 10:10 a.m. When officers arrived, they were shot at by a person in the building.
A Wisconsin man was arrested after a gun he was handling discharged and killed an 8-year-old girl in Milwaukee, an incident that prompted the city's acting mayor to ask citizens to "put down the guns" on the heels of a record-breaking year for homicides.
A multiple-homicide investigation was underway in Milwaukee after police discovered six adults dead inside a home during a welfare check.
Police are looking for a tow truck driver who shot a 3-year-old in Port Richmond in a Jiffy Lube parking lot. Investigators say the incident at 12:15 a.m. started as a fight between two tow truck drivers. One of them pulled out a gun and began shooting; one of the bullets hit the toddler who was sitting inside the truck.
An argument in the checkout line of a South Florida grocery store escalated into a fatal shooting, as other shootings around the state took place in a sports bar and a banquet hall. The argument between two men started in the checkout line of a Publix. One of the men pulled a gun and shot the other man. The victim died in the store, and the shooter was in police custody.
Four people were shot at the Player's Sports Bar and Grill in North Lauderdale. After a fight took place in the sports bar and a patron was told to leave, the patron shot at the bar, striking several people.
In Orlando, police were searching for a suspect in a fatal shooting at a banquet hall. Police were called to the event space where they found a victim in critical condition.The victim was pronounced dead at a hospital.
A community is in shock after eight people were shot in an apparent murder-suicide in Texas. A man killed four people, including a child, and critically wounded three at two different crime scenes. The suspect, Kevin Milazzo, is believed to have killed his mother, 61-year-old Connie Mimms, and stepfather, 68-year-old William Mimms, in Corsicana.
Police say Milazzo then drove to Frost, where he shot and killed his 21-year-old son, Joshua Milazzo, and a four-year-old boy, the son of his ex-girlfriend.
Police tracked the 41-year-old Milazzo through his vehicle GPS and were able to turn off the engine remotely. As members of the SWAT team approached his vehicle, they found him critically injured from a self-inflicted gunshot wound in his head.
Assemblymember Steve Bennett (D-Ventura) and Senator Monique Limon announced legislation to restrict gun sales at the Ventura County Fairground.  They were joined at the press conference by Senator Dave Min (D-Irvine) who announced legislation to end gun sales at all county fairgrounds across the state.  
According to a report published by UC Davis, gun shows have been identified as a source for illegally trafficked firearms.  
"Unfortunately, the United States experiences far more gun violence per person than virtually every other modern industrialized country in the world," Said Bennett " The United States has one of the most pervasive gun cultures in the world supported by a powerful gun lobby. Gun shows at the Fairgrounds enhance this and it is time for each of us to play a role in changing this culture."
∙ Another journalist has been killed in Mexico. The fourth in less than a month. More than 50 journalists have been slain in Mexico since 2018. The writer wrote for a website that reported on government corruption which means this might not have been a cartel slaying.