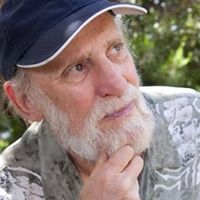 ∙ On this issue's cover we have an article covering the fifth anniversary of KPPQ-LP FM 104.1. I briefly had a radio show on KPPQ where I interviewed local government officials and local personalities. CAPS made it easy to learn how to do the show with easily understood classes, instructions, training and an engineer helping to produce the show. It was a wonderful experience and opportunity. You should consider having your own show. You could start by interviewing me.
∙ According to the U.S. Geological Survey, a magnitude 3.1 earthquake was reported Jan. 16 four miles from Ventura. An average of 234 earthquakes with magnitudes between 3.0 and 4.0 occur each year in California and nearby Nevada. Coupled with the tsunami, I think mother nature (we always blame the ladies) is trying to tell us something.
∙ Recently there were two occurrences of theft in the trailhead parking area at Harmon Canyon Preserve. Both involved windows of parked vehicles being smashed. When enjoying the outdoors (or anywhere else), please remember do not leave valuables in your vehicle.
I'm always shocked when someone says, "My car was broken into and my wallet, 5 credit cards, my laptop and my cell phone were stolen." In this case, maybe they deserve it.
∙ Saturday marks the 49th anniversary of the supreme court's Roe v Wade decision, the landmark ruling that guaranteed the right to an abortion. I certainly hope it is not the last anniversary before it is overturned.
During oral arguments for Dobbs v Jackson Women's Health Organization last year, a majority of the court appeared ready to severely weaken or overturn Roe v Wade.
In my opinion (that's what my column is-always glad to hear yours), such a reversal would be a disaster.
Many Democratic-led states will hopefully pass laws protecting abortion rights. I hope that states can enforce this. Republicans are all for state rights unless they don't agree with what the states do.
Congresswoman Julia Brownley stated, "The threat to the right to choose is in danger as state legislatures throughout the country seek to diminish access to abortion, which exacerbate racial and economic injustices that harm women, families, and communities. Abortion coverage bans are discriminatory policies that target people of color and young people, who deserve agency over their own bodies. That is why I voted for the House Majority's funding bill that provides increased funding for family planning and repeals the dangerous Hyde Amendment."
∙ To help discourage wasteful water users, such as hosing off driveways, the state has imposed new water use laws. It prohibits uses such as washing cars without a shutoff nozzle, washing down driveways and watering grass within 48 hours after a rain fall (minimum .02" of rain). Water police will be out looking for those who break these laws. If necessary, they will arrest you using water pistols (individuals may also own water pistols as guaranteed by the constitution). I will be launching the NWGA.
∙ Stewart Rhodes, founder, and leader of the far-right Oath Keepers has been arrested and charged with seditious conspiracy in the Jan.6 invasion of the US Capitol.
He is charged, with more than a dozen other members and associates of Oath Keepers who went to Washington intent on stopping the certification of our newly elected president. It is the first time the Justice Department has brought such charges against people who did not enter the building but are accused of encouraging the violence (does that sound familiar?).
∙ Who wouldn't prefer living in a nice warm house or apartment in Ventura as compared to living on a cold hard sidewalk? This is what the homeless are expected to do. It's heartbreaking to me that people are expected to exist under awful living conditions because they are offered no other places to pitch their tents or to live in with some safety and some comfort.
Ventura does offer one such area, though twenty-five dome structures at River Haven provide housing for the homeless, but much more is needed. California will spend a record $4.8 billion over the next two years to alleviate homelessness in our communities. The package will mark the state's largest financial commitment to assisting people without adequate and safe housing. Also, construction has started on a 19-story homeless housing project in the Skid Row area in Los Angeles. The 278-unit Weingart Tower replaces a parking lot. This is the first stage of a project that will eventually have 382 units.
I know that some people say why should we help these bums? The majority of these "bums" are mentally ill or are on drugs that they can't quit. And many people are now a paycheck away from becoming homeless or have become homeless because of COVID.
∙ From NPR:
The bad news keeps on coming for President Biden. He ended 2021 at a low point in his presidency, hoping to turn it around in the new year.
But things have only gotten worse. His spending and voting rights plans are at congressional dead ends. Inflation remains at multi-decade highs. The omicron variant of the coronavirus continues a rapid spread. The Supreme Court ruled against his administration's vaccine-or-test mandate. And there are rising threats from Russia and North Korea.
Presidents need to be able to do multiple things at once, but that's a lot weighing down Biden. And his approval rating is suffering because of it. Biden's average approval rating sits at about 42%, and a Quinnipiac poll this week had it at 33%.
From me: Being president is a tough job. Because the US is equally divided between Republicans and Democrats a president can be great and still only have a 50% approval rating.
∙New York Attorney General Letitia James' office says it needs the testimony of former President Donald Trump and two of his adult children to determine their knowledge of what investigators say they have identified as numerous "misleading statements and omissions" in tax submissions and financial statements used to obtain loans.
∙Copied from on-line NBC
The staggering spike in COVID-19 cases nationwide fueled mainly by the highly contagious omicron variant has many American's questioning how long it will take for the pandemic to finally subside for good. While no crystal ball can provide an exact timeline, several medical experts help lay out what the future might hold.
The changeover for an infectious disease from a pandemic to an endemic occurs when the virus is found regularly in a particular area or among people. The key difference in an endemic condition is that the virus is more manageable with greater population immunity.
The common cold and flu are examples of endemic viral infections that are frequently encountered by the public. Medical Director for Infection Prevention at the Mount Sinai Health System, Dr. Bernard Camins, believes the Sars-Cov-2 virus will eventually become endemic over time.
"The definition of endemicity is that Sars-Cov-2] will come back yearly, especially when winter comes. When it becomes endemic, though, it should not affect a large portion of the population — only certain groups," Dr. Camins said to NBC New York.
It may take a matter of years before Sars-Cov-2 stops hindering widespread travel plans, hospitalization rates, and healthcare systems, Dr. Camins added.