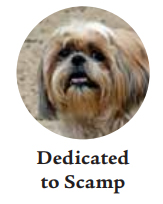 ∙ From CARL:
2021 started out just as tough as 2020 ended. With the pandemic continuing into its second year, our rescue saw a continued large increase in owner surrenders and more dogs looking for their second chance at a happy life waiting in high kill shelters. We have seen such tremendous support for the dogs in our rescue thanks to our rescue village. With over 100 finding their forever homes this year, we have a few stories that have touched our hearts, that we wanted to share with you all.
April 2021: Sasha was found as a stray and ended up at the Devore Animal Shelter in San Bernardino County. She was immediately put on the euthanasia list and hidden in their quarantine section due to her behavior. She was labeled as aggressive and her future looked grim. Thankfully we were able to save her and she gained a second chance. Once she arrived we saw a very young girl who was looking for structure and training. We knew it was going to take a special person to be the one to adopt her.
Fast forward to November 2021, and Sasha is now in her forever home. Her new owner loves her just as much as we all did. She likes to spend her time drinking from the water hose and lounging at the picnic table.
What started out as a pandemic foster, turned into a forever home for CARL long term resident Mamba. It was never understood why Mamba was never adopted during her 12 years at CARL. She is a very happy gal with good spirits and a loveable smile. Maybe she had fallen victim to "Black Dog Syndrome" , maybe it was because she wasn't the right fit for those who were interested, or maybe she was closer to her person than anyone realized.
In early 2017, Chrissy began volunteering with CARL and soon enough she became Mamba's friend. Over the years they created a special bond and once the pandemic hit, Chrissy chose Mamba to be her work from home buddy after spending years in a kennel environment. After a year of being roommates, Chrissy knew she had to make it official. Mamba now spends her day lounging around the house, watching neighbors from the window, and seeing her other 4-legged friends around her home.
How you can help today:
Dog rescue never stops and everyday a new surprise arises. We have been fortunate to continue to save the lives of countless dogs who are looking for their forever homes. Below are a few ways to help benefit the dogs at CARL:
Donate directly to CARL through Network for Good or Paypal
Donate items from our Amazon Wishlist
Use the WoofTrax app when you go for a walk
Follow us on Facebook and Instagram
Canine Adoption and Rescue League
PO Box 5022
Ventura, CA 93005
∙ SPAN Thrift Store is open to the public and looking for donations of adult clothing, household items and tools if you've got items you no longer use.
SPAN Thrift Store regularly provides $10 spays and neuters for low income households with cats and dogs.
Three upcoming clinics are: Tuesday, February 8th at Shiells Park, in the parking lot, located at 649 C St., Fillmore, 93015, a second clinic on Tuesday, February 15th in the SPAN Thrift Store parking lot 110 N. Olive St. (behind Vons on Main), and a third clinic in the SPARC parking lot, located at 705 E. Santa Barbara St., Santa Paula, 93060, on Tuesday, February 22nd.
Please call to schedule an appointment (805) 584-3823.
∙ Dear Friends,
Ventura County Animal Services participated in the #BettyWhiteChallenge, a nationwide fundraising event kickstarted on Twitter and shared by well-known celebrities. The trending movement, inspired by Betty White's long history of animal activism, called upon the community to donate $5.00 to their local animal shelters on Monday, January 17, 2022, what would have been her 100th birthday.
VCAS set a modest fundraising goal of $10,000 and quickly launched our participation in the challenge.  We are absolutely thrilled to announce that we exceeded our original fundraising goal by leaps and bounds, collecting an extraordinary $51,510! We received nationwide coverage on NBC4 and held a concurrent pet adoption event which resulted in 24 animals finding loving, forever homes. We were both surprised and honored by the massive outpour of support from our Ventura County community and we wish to thank all who participated in the Betty White Challenge!
Please consider being a part of this movement and donating today at www.vcas.us/donate.
Ventura County Animal Services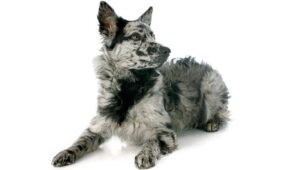 ∙ An athletic Hungarian farm dog and a tiny pet of bygone Russian aristocrats are the latest breeds in the American Kennel Club's purebred lineup.
The club announced that it's recognizing the Russian toy and the mudi. That means they're eligible to compete for best in show at many U.S. dog shows, including the AKC's big annual championship and the prestigious Westminster Kennel Club show.
The mudi (whose American fans pronounce its name like "moody," although the vowel sound in Hungarian is closer to the "u" in "pudding") descended from long lines of Hungarian sheepdogs before a museum director took an interest in the breed and gave it a name around 1930. Fans say the medium-size, shaggy dogs are vigorous, versatile and hardworking, able to herd sheep, hunt boars, snag rats and compete in canine sports such as agility and dock diving.
The Russian toy developed from small English terriers that gained the fancy of Russian elites by the early 1700s. The diminutive dogs — supposed to weigh no more than 6.5 pounds (2.7 kg) — have a leggy silhouette, perky expression and lively demeanor, breeders say.
These additions bring the number of AKC-recognized breeds to 199.