Streaming Spotlight by Cindy Summers
Queenpins – Showtime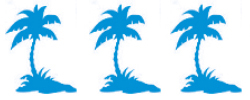 Queenpins is based on actual events involving one of the largest pink collar crimes known to date. Connie Kaminski (Kirsten Bell) and her best friend JoJo Johnson (Kirby Howell-Baptiste) both had overwhelming financial challenges, so decide to turn a causal hobby into a coupon scam that netted them millions of dollars. After discovering that manufacturers were willing to send FREE coupons for complaint letters, Connie came up with the idea to get FREE coupons to sell at a good deal and JoJo was a vlogger who already had a coupon site they could use to sell them.
Connie noticed that the coupons all came from the same address in Mexico, not far from where they were in Arizona, so the two set out to find a way to obtain more FREE coupons directly from the source. They met a Hispanic couple who worked in the factory for only $2 per hour and gladly joined Connie and JoJo for a percentage of the profits, agreeing to mail all the excess printed coupons that were supposed to be destroyed directly to Connie and JoJo in Arizona.
The rush of coupons caught the attention of many stores who reported the issue to the district loss specialist Ken Miller (Paul Walter Hauser), who after searching receipts for 11 days was able to find a shopper's information from her credit card who told him she bought the coupons online from the SavvySuperSavver website. Miller took the information to the local FBI office, which blew him off after he left and sent the information to headquarters to get buried.
After bankning several hundred thousand dollars in their paypal account, Connie's account was frozen. Feeling it was the only thing to do, they reached out to Tempe Tina (Bebe Rexha) who was actually the person who caused JoJo's financial trouble after stealing her identity. Tina picked them up, blindfolded them and took them back to her tech hideout. Tina apologized for her past issues with JoJo explaining that now her specialty was Cyber Security, assisting governments and corporations to deal with cyber attacks, and if paid enough to create them.
Tina gave them multiple IDs and a strategy to handle their money for 10% of the profits, and Connie and JoJo decided to follow Tina's plan to stay off the radar and not spend any funds for six months. While Miller continued making unanswered calls to FBI headquarters, Connie and JoJo made over $5 million mailing coupons, which became their downfall.
Due to the fact that the coupons were mailed, the U.S. Postal Service sent Postal Inspector Simon Kilmurry (Vince Vaughn) to investigate the situation. Kilmurry got the basics from Miller, who was more like a mall cop wanting to be part of the real action. Though Kilmurry denied him initially, they eventually teamed up on the investigation which eventually lead to a cartel size takedown that included millions in fraudulant coupons, luxury cars, and guns.
Queenpins is based on the true story of three Arizona women: Robin Ramirez, Marilyn Johnson, and Amiko Fountain, who ran a coupon scam and the actual police raid found more than $40 million in fake coupons along with $2 million in other assets including 22 guns, cash, 21 vehicles, and a speed boat. Ramirez received 24 months in prison with 7 years probation while her friends served 3 years probation. They also had to pay Procter & Gamble more than $1.2 million.
Rated: R (Language Throughout)
Runtime: 1h 50m