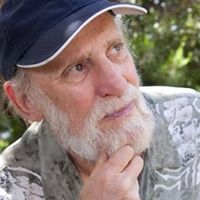 ∙ On this issue's cover we have an article titled "Obtaining construction permits and developmental approvals made easier." I support this action; it still contains provisions for all of the departments and approvals required to obtain building permits.
Some people felt that the process should be very difficult and cumbersome and time consuming to dissuade people from building. This is like putting speed bumps on streets every 5 feet to slow drivers down. This is not the way to regulate construction. That is the job of planning and zoning restrictions.
∙ The City of Ventura's City Hall will be closed from Friday, December 24, 2021, through January 1, 2022. Normal business hours resume on Monday, January 3, 2022. Public safety services will continue regular 24/7 operations.
∙ Ventura's veterans' affordable housing project has received $74,100 on a unanimous City Council vote. This will help to get construction going early next year. The funds came from the city's Successor Housing Agency Fund. In May, $545,000 was also approved from the fund.
The "Ventura Springs" project will be home to 122 units with two manager's units. The project will be located at 10866 Morning Glory Road adjacent to the existing Veterans Home of California and is being developed by Los Angeles nonprofit affordable housing developer, A Community of Friends.
It is wonderful that Ventura is expanding its facilities for our veteran's – especially for those that are homeless.
∙ We seldom need to deal with officer related shootings in Ventura. The Ventura County District Attorney's Office has found a Ventura police officer was justified when fatally shooting a man after a pursuit ended on Harbor Boulevard last year. The DA's office routinely investigates officer involved shootings to determine whether the use of force was legally justified.
The shooting occurred on Nov. 5, 2020, involving Officer Joaquin Ortega, a 24-year veteran of the Ventura Police Department, and Javier Magaña, a 32-year-old Oxnard resident.
∙ The chief justice of the United States, John Roberts, warned that the Supreme Court risks losing its own authority if it allows states to circumvent the courts as Texas did with its near-total abortion ban. In a strongly worded opinion joined by the high court's three liberal justices, Roberts wrote that the "clear purpose and actual effect" of the Texas law was "to nullify this Court's rulings." That, he said, undermines the Constitution and the fundamental role of the Supreme Court and the court system as a whole.
I think our Supreme Court system is greatly flawed, changing major laws based upon the president's political views and ability to replace justices when possible.
∙ President Joe Biden is facing significant skepticism from the American public, with his job approval rating lagging across a range of major issues, including new lows for his handling of crime, gun violence and the economic recovery, a new ABC/Ipsos poll found. As the White House confronts rising and widespread concern about inflation, Americans are especially negative on how the Biden administration is managing this issue.
∙ Guns in The News
Four people have been killed and 8 other people are injured and a suspected shooter is in custody after a shooting at Oxford High School in Michigan. Reportedly the 15-year-old shooter's father bought the gun used in the shootings, a semi-automatic 9mm Sig Sauer, just 4-days prior to the shooting in spite of the fact that his son has had major disciplinary issues at the school. In fact, the teen posted a photo of the weapon with the caption, "Just got my new beauty today." Parents James and Jennifer Crumbley are each facing four counts of involuntary manslaughter. Perhaps they should have given him an iPad for his birthday like other kids receive.
Two people were killed in Elmore in a shooting that officials believe is a result of domestic violence, Vermont State Police said. Troopers responded to a reported domestic altercation at a home on King Road around 7 a.m.
An Ohio man has been convicted in the fatal shooting of two teens he found smoking marijuana inside a vehicle in his garage. Victor Santana, 65, of Dayton will be sentenced later this month after being convicted of murder and felonious assault. Santana shot the two 17-year-olds when he found them inside his detached garage late at night. He wanted to use the state's new "stand your ground" defense.
Germarcus David, 29, has been arrested in the fatal shooting of his four young children and their grandmother after they were found inside a Lancaster home.
∙ This is too funny not to share. In July of 2020 a Michigan woman came across a website, "Rent-A-Hitman", that promised to "handle your delicate situation" privately and in a timely manner.
She wanted her husband killed, and now she is in jail.
The site boasted having almost 18,000 field operatives who can do a job anywhere in the United States. It features testimonials from satisfied clients, including a man who wrote that Rent-A-Hitman "handled my disgruntled employee issue promptly while I was out of town on vacation." So, she filled out a form on the site, seeking consultation for her issue.
I'm starting a site called "Send us $1,000 with a self-addressed envelope and we will send you $5,000 in return."
∙Anti-Asian hate crimes increased by 76% in Los Angeles County last year. This is a trend in many other areas in America as physical and verbal attacks against Asian Americans rose. Human Relations Commission President Guadalupe Montana stated, "It did not help that the former president repeatedly referred to COVID-19 as China virus and kung flu."
∙One Texas school district advised teachers to present opposing views of the Holocaust.
Perhaps this is what teachers will say to their students?
"Students, you must remember that in Germany some Jewish kids were riding their bikes on the sidewalk nearly hitting some people and this really upset some Germans."
∙Amazing how quickly times have changed. The California State Fair is returning in 2022 with a new competitive category cannabis. The fair is going to honor the best marijuana in the state. I understand they have had 23,000 people apply to be judges.
∙San Diego County is set to dispatch mental health professionals to respond to people in crisis instead of sending police officers and sheriff's deputies. Officials hope it will improve the constant struggle that most city's have in the handling of people struggling with mental illnesses. In a future issue we will have an article on how Ventura Police handle such calls and conditions.