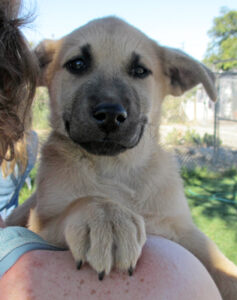 Hi: I'm Dixie, a Shepherd X in need of a new home. I was rescued from an LA shelter with my mom and siblings. My siblings have found their forever homes, but I'm still waiting for mine.
Since I'm just a puppy, children in the home must be at least 6 years of age. I know I'm cute and everyone will want me, but please be sure you're ready to take on a puppy as it's similar to having a newborn (2-legged kind) in the home. It's a lifetime commitment, not a temporary one where the love and attention wears off after I'm grown.
If you're ready and able to give me a lifetime of love and wonderful memories, please fill out an application to meet me. Canine Adoption and Rescue League C.A.R.L. CARL Adoption Center-call 644-7387 for more information.
---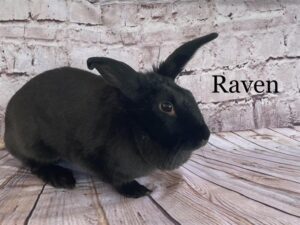 Raven is a sassy bunny who loves to be the center of attention. She is in search of a rabbit-savvy adopter in a safe and loving home with no children or other pets (including other rabbits). Raven loves to be pet and melts under the loving touch of a human. She's high maintenance but also high reward when it comes to being a loyal companion pet. To learn more about Raven, please email [email protected] and ask for ID #A769327.
For information on rabbit behavior and enrichment, visit https://www.facebook.com/VCASBunnyBrigade. Camarillo Animal Shelter