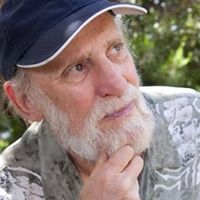 ∙ I receive some emails from readers who do nothing but insult me and call me rather unflattering names. Most also make statements like "why would a person with any brains bother reading your article." Seems rhetorical as they are clearly reading my article. For these readers, I'd recommend that they don't read my publisher letter since it bothers them so much.
Or, if they do continue to read, send me an email that intellectually expresses thoughts about what I write and why you think I am wrong.
∙ State Senator Monique Limon, D-Santa Barbara, and our own Assemblymember Steve Bennett, D- Ventura, have announced plans for a state bill prohibiting gun shows at the Ventura County Fairgrounds.
There is some question if this action would be legal. Fair board directors want to talk to lawyers, and Gov. Gavin Newsom, before deciding whether to ban gun shows at the state-owned fairgrounds.
Fairground Directors voted 4-3 to hold a discussion as soon as possible with legal counsel on the liability that could come with ending gun shows held there. They expressed concerns about litigation threats from Crossroads of the West, the gun show operator, who won a $500,000 settlement in a lawsuit over a similar ban at another fairgrounds.
They did vote to prohibit the sale of "ghost gun" kits, which enable people to build firearms that do not contain traceable serial numbers.
You know my position on gun ownership, but you might be surprised to know that I am against prohibiting gun shows at the fairgrounds. There needs to be a fine balance between rights and concerns.
It's our gun laws that need changing. It should not be legal for a 17-year-old (or anyone else for that matter) to walk down the street carrying a high-powered military rifle for protection. There should be some restriction on the types of guns sold. Perhaps high-powered rifles really don't belong in the hands of most citizens so should be prohibited.
∙Guns in The News
Three people were shot and three more injured during a shooting at a packed shopping mall in Durham, North Carolina. Responding officers found three people had been shot in an incident between two groups of people who knew each other. Remember when this just became a fist fight?
A 5-year-old boy in Pennsylvania was shot and killed by his 6-year-old sibling after they were left unsupervised in a room with an unsecured firearm. Three children had been left alone in a bedroom with the gun.
A 15-year-old boy was charged with attempted first-degree murder in connection with a shooting that injured six high school students at a Colorado park. He is alleged to have been the driver of a Chrysler 300, one of two vehicles involved in the shooting that occurred about 12:45 p.m. at Nome Park, less than half a mile from Aurora Central High School.
A passenger was going through the screening process when "somebody recognized that there was a weapon in the bag," an airport spokesperson stated. "When either the officer went in or when the passenger went in to get it, it accidentally discharged. The passenger "took off and was able to make it outside of the airport."
Jeffery Lynn Johnson, 58, who appeared in "Tiger King: Murder, Mayhem and Madness," died by an apparent suicide during an argument with his wife. Johnson's wife, Charity, told police her husband killed himself in front of her during an argument in their garage. Their 4 and 5-year-old children were inside the house at the time.
A Thanksgiving dinner turned tragic inside a Pennsylvania home when a 25-year-old man was shot and killed by a stray bullet that pierced through a window.  Edilberto Miguel Palaez Moctezuma, was eating Thanksgiving dinner with his family at the time and had nothing to do with the shooting, according to authorities.
 Metro Police are investigating a shooting in Nashville that left three dead and several others injured. The shooting occurred inside an apartment in the 2800 block of Torbett Street around 9:45 p.m. Police said seven people were shot, and three have died from their injuries.
∙ An estimated 3,000 Chumash Indians were buried on the Ventura Mission grounds in downtown. The church office building sits on top of the land.
The Rev. Tom Elewaut has agreed to memorialize the Chumash as soon as possible. An Indigenous Peoples Day is being planned and a monument to honor the deceased Chumash.
This is certainly needed to honor this tribe who were basically made to work on the mission as slaves.
∙ Does this make sense? We were watching the Dallas Symphony Orchestra and Metropolitan Opera Symphony Orchestra (they were playing Mahler's Symphony no. 1) on PBS. All the string instrument musicians were wearing masks and the wind instruments (of course) performers were not. I know it's symbolic, but rather absurd.
∙A federal judge has sentenced the U.S. Capitol rioter known as the "QAnon Shaman" (for his horned headdress) to 41 months in prison for his role in the deadly Jan. 6 attack by followers of then-President Donald Trump. Good keep it coming.
∙The Defense Department is launching the Airborne Object Identification and Management Synchronization Group, a unit that will be charged with finding and identifying UFOs in restricted airspace, officials said Tuesday.
The new group will replace the U.S. Navy's Unidentified Aerial Phenomena Task Force. The move comes after the U.S. intelligence community verified a number of unexplained aerial sightings earlier this year and admitted it could not explain the phenomena. The Defense Department said it takes the subject of airborne objects very seriously, whether the objects are identified or not.
I wonder what kind of idiots would want to come to earth unless it is to show the inhabitants how not to run a planet. I hope they show up so we can ask them.
∙A federal judge took aim at former President Donald Trump for lying about voter fraud during the 2020 presidential election, saying that former Vice President Al Gore had a better standing to challenge the 2000 election results but that he was "a man" and walked away.
"Al Gore had a better case to argue than Mr. Trump, but he was a man about what happened to him," Senior District Judge Reggie Walton said of Gore's decision to end his presidential bid following weeks of legal battles. "He accepted it and walked away."
∙Mexico's Supreme Court ruled that it is unconstitutional to punish abortion, unanimously annulling several provisions of a law from Coahuila, a state on the Texas border, that had made abortion a criminal act.
The decision will immediately affect only the northern border state, but it establishes a historic precedent and "obligatory criteria for all of the country's judges," compelling them to act the same way in similar cases, said court President Arturo Zaldívar. "From now on you will not be able to, without violating the court's criteria and the constitution, charge any woman who aborts under the circumstances this court has ruled as valid."
If a country that is 83% Catholic can think rationally about abortion why can't Texas (and others)?