Opera Santa Barbara is thrilled to welcome two new members to its Board of Directors. Karen Knight and Gregory McMurrray were elected to the Board in October, 2021.
"Our Board of Directors bring a wealth of expertise and dedication to supporting our performing arts community," said Opera SB Board Chair, Joan Rutkowski. "Karen and Greg are both very familiar with the company and we're excited to channel their talents and energy into furthering Opera SB's mission during this pivotal period in our history."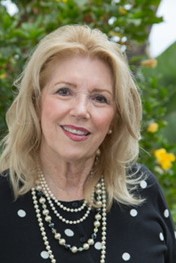 Karen Knight is a longtime resident of Santa Barbara who returned two and a half years ago after a 16-year hiatus in the Temecula area. Since returning to the area, she has spent time volunteering for Opera Santa Barbara, Ensemble Theater Company, and United Way of Santa Barbara County. She also currently serves on the Board of Wood Glen Hall as Co-Chair of their Marketing Committee.
Ms. Knight retired after helping start City Commerce Bank in 1978 where she served nine years as the bank's VP of Business Development, Marketing, and Training. In 1993 she rejoined the workforce in 1993 after raising her children to serve as the United Way of Santa Barbara County's Major Gifts Officer and Coordinator of the Red Feather Ball.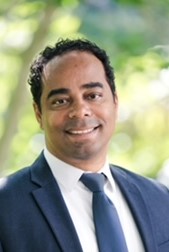 Having graduated with a Bachelor of Arts Degree (B.A.) from the University of California, Los Angeles, Gregory McMurray earned his Juris Doctor Degree (J.D.) at William and Mary School of Law in Williamsburg, Virginia. Mr. McMurray served as a Deputy Public Defender both in Kern County and in Ventura County where he handled misdemeanor, felony and juvenile cases. He has served as a Judge Pro-Tem in Santa Barbara and currently teaches community property law at the Southern California Institute of Law. He is a member of the California State Bar.
As a signature provider of professional musical theatre for California's Central Coast since 1994, Opera Santa Barbara contributes to the cultural enrichment of our region by presenting compelling musical performances and community programs that celebrate the breadth and beauty of opera. The company's annual main stage repertoire features opera favorites, lesser-known classics, and contemporary American works featuring nationally recognized performers as well as artists and craftspeople of our region.