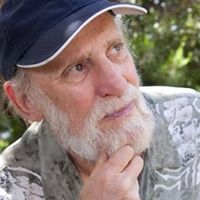 ∙ The Ventura City Council has approved the first step in letting the Players Casino temporarily relocate to the Derby Club at the Ventura County Fairgrounds. The casino was previously located at 6580 Auto Center Dr. It eventually closed and filed for bankruptcy.
With its closing, the city lost about $2 million in taxes. The city is estimated to receive approximately $1.3 million in taxes after the business reopens. A permanent location is being sought.
An interesting aspect of this is that the fairgrounds is located on California agricultural district property which limits the city's revenue. Many people living in Ventura mistakenly believe that the fairgrounds is city property. There was a rumor circulating a while back that the city was going to sell the property. Ventura police officers that provide security at the fair, etc. are not paid by the city.
∙Scientists have temporarily attached a pig's kidney two a human body and it began to work. This is a very small step to someday use animal organs for human transplants. My question is if pig parts can ever be used on humans will people who are vegetarians and some religious groups refuse to accept them?
∙The other day I was on the phone, and when I finally hung-up my wife, Diane, asked me "who are you swearing at – you were very rude?" I said "No one, I was swearing at the recording that kept telling me to press buttons that got me nowhere. Strange times when we swear at nobody.
∙At the recent Chamber Expo there were representatives of an online college. I asked them what prevents students from cheating and having others do their work and take their exams. Their answer was not very satisfactory. Now I find out that the question was very valid and cheating with online courses is very rampant. There are actually sites (for a price) that will assist in cheating and even write reports for students. This can greatly influence professions such as engineering, nursing and many more. This can also lose our faith in our educational system.
∙Funny things in the news:
A man who became lost for 24 hours while hiking on Colorado's highest mountain ignored repeated phone calls from rescue teams because they came from an unknown number. The hiker was reported missing around 8pm after failing to return to where he was staying, Lake county search and rescue said.
This would be an important decision if lost. Is it worth being found if I need to listen to someone trying to sell me life insurance?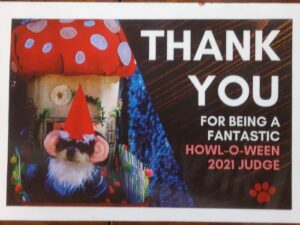 ∙So, we need to wear a mask entering a restaurant and can remove it as soon as we sit down. Sometimes at a table with 10 people or at a bar where we are shoulder to shoulder. Then we get up to leave and need to put it back on. I think we should need to eat with it on by placing the food into the mask with our hands (kidding of course).
∙I hear Republicans trying to make a point that a member of antifa has done something wrong (like storm the capital). Antifa is a decentralized, leaderless movement composed of loose collections of groups, networks and individuals. Is not an organization. This is like saying a person is a member of pwlc (people who like cats). We can't be a member of a philosophy, can we?
∙I applaud the California State Assembly for passing Senate Bill 380 (47-14). The bipartisan bill, co-authored by Senator Susan Talamantes Eggman (D-Stockton) and Assemblymember Jim Wood (D-Santa Rosa), would improve access to the End-of-Life Option Act.
The bill now moves to the California State Senate for a final vote, which overwhelmingly passed (26-8) the original measure in May. If the Senate passes the bill and Governor Gavin Newsom signs it into law, it will become effective on January 1, 2022, making it easier for terminally ill Californians to peacefully end their suffering.
The End-of-Life Option Act gives mentally capable, terminally ill adults with six months or less to live the option to request prescription medication they can decide to take to peacefully end unbearable suffering. The bill would allow for an individual to qualify for aid-in-dying medication by making two oral requests a minimum of 48 hours apart.
We are allowed to make this decision for our pets when their lives become unbearable, because they can not make such a decision. I think people should be able to make this decision decide this when their life will be short and nothing but pain.
∙My wife and I enjoy looking at NOVA on TV especially when scientists-physicists explain the big bang and provide other explanations about how the universe was formed. We never have any idea what they are talking about and when the show is over she asks me, "Do you have any idea what they were talking about," and I always say, "No, but the computer-generated photos were pretty."
I have concluded that once a year all the scientists-physicists get together at a secret location and make up a bunch of facts and words that mean nothing so that we can think they are "brilliant" and smarter than us. And by doing this, they can get government grants that allow them to meet again the next year and make up more stuff.
∙Guns in The News:
Boise police responded to reports of "shots fired" at a mall on N. Milwaukee Ave., where at least two people were killed and four people – including a cop – were injured.
A shooting at a Halloween party in Texarkana, Texas, left one person dead and nine others injured. Officers responded to reports of a shooting at Octavia's Event Center in the 2300 block of Texas Boulevard shortly before midnight and "encountered a large number of people running from the building and several inside suffering from gunshot wounds."
I liked Halloween better when trick-or-treating meant getting some candy, not being shot.