Streaming Spotlight by Cindy Summers
Joe Bell – Amazon Prime Cinema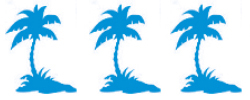 In May 2013, an Oregon father named Joe Bell (Mark Wahlberg) started a walk across America to New York to raise awareness about bullying after his son committed suicide. Joe Bell is based on the true story of the events that lead to his son Jadin's (Reid Miller) suicide and Joe's later efforts to talk to anyone who would listen to his son's story, while also reconciling with the loss of his son and his role in the reasons for his son's actions.
Nearly a year prior to taking his life, Jadin had told his parents that he was being picked on at school by some guys because he was different, specifically because he was gay. His mother Lola (Connie Britton) expressed concern and support, while his father Joe told him to stand up for himself and fight, but Jadin said he couldn't fight the whole school for his whole life.
Jadin was a sophomore and the only male cheerleader at La Grande High School. Though his dad said he supported him being a cheerleader, he didn't want Jadin to practice in the front yard of their house and insisted that he practice cheerleading with his friend in the backyard. There was only one time Jadin's parents went to a football game to support him, but his dad caused them to both leave early, not being able to handle the negative comments from other parents and harassment from other students about his son being a cheerleader.
Jadin was secretly dating a football player from his school, but they broke up because his boyfriend's parents didn't know he was gay. Jadin kept his sights on going to New York and starting a new life there. Jadin was receiving threatening texts and was physically bullied at school, but the administration didn't seek to protect him, only to blame him stating that they lived in a small town and a formal complaint could cause them more trouble. The principal even suggested he transfer schools or seek therapy.
Feeling hopeless, he called his friend Marcy, but she was heading out of town with her mom and didn't realize how desperate Jadin was, suggesting that he go to their house for the weekend but he said he didn't want to be alone and couldn't go home. That night Jadin didn't go home and hung himself the next morning from the playground equipment at the local elementary school. In real life, Jadin died in the hospital two weeks later after being taken off life support.
Joe shut down and stayed in his room for weeks and when he finally emerged, he said that he was going to walk across America to New York and talk to people about bullying. Though he had no plan and no money, he was convinced this was what Jadin wanted him to do. In six months, he had traveled from La Grande Oregon, through Twin Fall to Idaho, Salt Lake City, Utah and in Steamboat Springs, Colorado was briefly visited by his wife and youngest son Joseph.
Joe's "Walk for Change" was followed by social media and news organizations along the way that helped to spread his anti-bullying message, but it came to a sudden, unexpected end in Lincoln County, Colorado after 6 months and 1,000 miles traveled.
Rated: R (Teen Partying|Language|Some Disturbing Material|Offensive Slurs)
Runtime: 1h 34m