Streaming Spotlight by Cindy Summers
Clickbait – Netflix Originals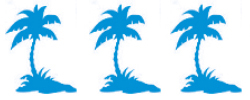 In Clickbait, Nick Brewer's (Adrian Grenier) family is in a race against time after seeing him on an internet video holding signs that said "I abuse women" then "At 5 million views I die". Nick's sister Pia (Zoe Kazan) was unstoppable trying to find her brother while his wife Sophie (Betty Gabriel) worked to sooth the concerns of her two sons, Ethan and Kai. Instead of seeing Nick as a victim, most vilified him from the the signs, and the news media coverage only fueled the countdown. The eight episodes focus on the perspectives of the primary characters as the story progresses:
Sister
Being very stubborn and willful, Pia turned to the aid of a tech friend to use the internet and online detectives to determine her brother's location from the video. While waiting at the police station the count reached 5 million and the site went offline.
Wife
Eventually it came out that they did have marriage issues, and eventually Sophie revealed she had an affair with a coworker at the school named Craig, who detectives later saw on video in an altercation at a bar with Nick.
Detective
After briefly connecting with Pia online, Detective Roshan Amiri (Phoenix Raie) found himself in the interview room at the police station with Pia and her sister in law Sophie. Thrill chasers used an app that Roshan followed to mark locations in the city they had searched to find Nick's body.
Mistress
Emma Beesley had a 6 month affair with Nick, but knew him as Danny Walters. She got a threatening call and after leaving her hotel was run off the road into a dumpster. Roshan and Pia visited her in the hospital and Roshan shared Nick had multiple profiles under multiple names.
Reporter
Ben Park got the exclusive interview with Emma Beesley but before it aired was dropped for an exclusive with Sophie after she threatened to sue the station. Ben felt a crime had been committed and thought he could use his skills to bring justice to those victimized.
Brother
Sarah's brother Simon worked in a tech company and surveilled her over his concern of her suicidal threats. After she commited suicide he found texts on her phone which eventually led him to Nick Brewer. Simon realized he got the wrong guy and let Nick go after he was tried to escape
Son
Ethan (Camaron Engels) was always texting a girl named Allison who he had never met. Allsion thought she could help Ethan find the catfisher through hacking, but when she sent him the info it was Kai who got the text and proceeded to the location.
Answer
The story develops and secrets are revealed with each character perspective that is cleverly shared and the Answer will surprise you.
Runtime: Season 1: 8 – 45m episodes
---