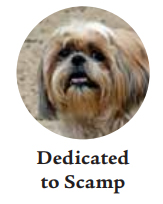 ∙ My name is Laura Lindsay. I'm the new Ventura Chapter Leader for Love on a Leash, the San Diego-based national non-profit organization certifying pet therapy teams to provide comfort and healing to people in our community.
In Ventura, we're looking to expand our chapter and grow the number of pet therapy teams to meet the increased demand for pet therapy services in this post-COVID environment. School is starting soon and life will become far more complicated for families across our county. Add to that a growing fear of the Delta virus, controversy around vaccines and vaccine booster shots, continued economic challenges for families and businesses in our community and that leads to increased stress. I anticipate there will be growing needs for our after-school Paws for Reading programs in our local libraries, visits with home-bound seniors in our senior centers, staff and patient visits in local hospitals and behavioral healthcare centers, visits adults with developmental disabilities, and scheduled wellness days to help reduce stress at our local colleges and schools.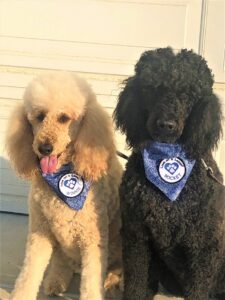 In order to meet this demand, we need to do three things:
Identify any already-certified local pet therapy teams who are available and wanting to volunteer to work.
Identify local pet owners who would like to become certified pet therapy teams able to volunteer in Ventura.
Help educate the general public on the difference between therapy dogs, service dogs, and emotional support dogs; how utilizing certified Pet Therapy Teams can strengthen existing programs; and the value of pet therapy teams in helping to reduce stress in our local environment.
You can learn more about this organization at www.loveonaleash.org.
Thanks for your time and for anything you can do to help this important cause.
Laura Lindsay Chapter Leader, Love on a Leash Ventura Chapter
(914) 610-8918 [email protected]
∙ SPAN Thrift Store is open to the public and looking for donations of adult clothing, household items and tools if you've got items you no longer use.
SPAN Thrift Store regularly provides $10 spays and neuters for low income households with cats and dogs.
Two upcoming clinics are: Tuesday, July 31st at the Albert H. Soliz Library – El Rio, 2820 Jourdan St., Oxnard, 93036 and a second clinic on Tuesday, September 7th at Shiells Park, in the parking lot, located at 649 C St., Fillmore, 93015.
Please call to schedule an appointment (805) 584-3823.
∙ The U.S. Food and Drug Administration announced that approximately 51,000 packages of Simply Nourish frozen dog food has been recalled by its manufacturer, Wet Noses Natural Dog Treat Company of Monroe, Wash.
The affected dog food contains elevated levels of Vitamin D, the FDA said.
Consumers are advised to stop feeding the products listed below to their dogs. Dogs ingesting elevated levels of Vitamin D may exhibit symptoms such as vomiting, loss of appetite, increased thirst, increased urination, excessive drooling, and weight loss. Vitamin D when consumed at very high levels or over a long period of time can lead to serious health issues in dogs including renal dysfunction.
Consumers who have dogs that have consumed any of the products listed below and are exhibiting these symptoms, should contact their veterinarian.
Affected Simply Nourish frozen dog food products were distributed at select PetSmart stores nationwide.
The products are packaged in 2lb and 4.5lb packages across specific date ranges.
No illnesses have been reported to date, and no other products are affected, according to the FDA.
The recall was initiated after a routine nutrition test confirmed elevated Vitamin D levels on certain Simply Nourish frozen food products. Subsequent investigation indicates the problem arose as a result of the vitamin mix dosage being significantly reduced by the vitamin mix manufacturer, and this change was not detected or properly communicated. As a result, the dosage was not reduced.
Consumers who have purchased Simply Nourish Frozen Food are urged to return it to the place of purchase for a full refund.
Consumers with questions may contact the company at 1-800-938-6673 from Monday to Friday, 8 a.m. to 4:30 p.m. PST.
∙ The Food and Drug Administration is warning pet owners that Midwestern Pet Foods, Inc.'s products have been "associated with the illness or death of hundreds of pets who had eaten the company's dry dog food."
The FDA said Tuesday it has issued a warning letter to the Evansville, Indiana, family-owned company because inspections of manufacturing plants revealed evidence of violations.
As of Aug. 9, the federal agency said it was aware of "more than 130 pet deaths and more than 220 pet illnesses that may be linked to eating brands of pet food manufactured by Midwestern," which may contain potentially unsafe levels of aflatoxin, a byproduct of mold.
"The FDA is dedicated to taking all steps possible to help pet owners have confidence that the food they buy for their animal companions is safe and wholesome," Steven Solomon, director of the FDA's Center for Veterinary Medicine, said in a statement. "Samples of dog food were found to contain high levels of aflatoxin."
∙ When given the choice between a free meal and performing a task for a meal, cats would prefer the meal that doesn't require much effort. While that might not come as a surprise to some cat lovers, it does to cat behaviorists. Most animals prefer to work for their food — a behavior called contrafreeloading.
A new study from researchers at the University of California, Davis, School of Veterinary Medicine showed most domestic cats choose not to contrafreeload. The study found that cats would rather eat from a tray of easily available food rather than work out a simple puzzle to get their food.
"There is an entire body of research that shows that most species including birds, rodents, wolves, primates — even giraffes — prefer to work for their food," said lead author Mikel Delgado, a cat behaviorist and research affiliate at UC Davis School of Veterinary Medicine. "What's surprising is out of all these species cats seem to be the only ones that showed no strong tendency to contrafreeload."
In the study, Delgado, along with co-authors Melissa Bain and Brandon Han of the UC Davis School of Veterinary Medicine, provided 17 cats a food puzzle and a tray of food. The puzzle allowed the cats to easily see the food but required some manipulation to extract it. Some of the cats even had food puzzle experience.
"It wasn't that cats never used the food puzzle, but cats ate more food from the tray, spent more time at the tray and made more first choices to approach and eat from the tray rather than the puzzle," said Delgado.
Cats that were part of the study wore activity monitors. The study found that even cats that were more active still chose the freely available food. Delgado said the study should not be taken as a dismissal of food puzzles. She said just because they don't prefer it, doesn't mean they don't like it. Delgado's previous research shows puzzles can be an important enrichment activity for cats.
Why cats prefer to freeload is also unclear. Delgado said the food puzzles used in the study may not have stimulated their natural hunting behavior, which usually involves ambushing their prey.
The study was published in the journal Animal Cognition. The research was supported by Maddie's Fund and the National Center for Advancing Translational Sciences.