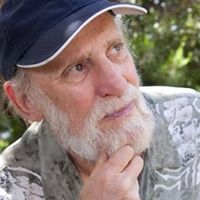 ∙ Recently, I was at the city parking garage at the beach. It is disgraceful. Filthy, (cigarette butts everywhere) and is in dire need of much painting. Hardly an introduction to Ventura that we want tourists to see.
∙ There is as show on TV called Ancient Aliens that constantly asks" could (fill in anything ancient) this perhaps be the work of ancient aliens?" I have concluded that spinach might be the work of ancient aliens. No one on earth likers spinach so perhaps spinach is what aliens eat, and they have planted it here so that when they take over the earth they have something to eat. Take a close look at Popeye, does he look he came from earth?
∙ Recently, a group of Venturan's appealed the 72-unit Haley townhouse project that has been approved by the city. Their appeal cited several decisions that they believe were made by the city, but, in reality the State is slowly taking away cities zoning and planning regulations and allowing developers to be given variances that those appealing thought the city had given.
California lawmakers have been pushing for legislation to override locally approved zoning rules in order to permit denser developments in residential neighborhoods by rewriting city land use rules in California. It would effectively eliminate single family zoning in California. A residential lot currently zoned for one single family residence could soon have four residences on the property. This is to expand the State's housing supply and increase the construction of badly needed housing.
There has, of course, been strong opposition by many cities fearing that it would destroy quiet neighborhoods with large scale projects and many cars brought into the neighborhood. Very high current construction costs will probably prevent most homeowners from building more units on their properties, but some certainly will.
∙ From the LA Times.
"Only one private institution is mentioned in the Constitution. The press. Our nations founders recognized that a press free to criticize those in power and spread information across society is essential in the democracy. The Constitution not only allows but requires the government to take steps to keep the press viable. In fact, the government has done this since the beginning of the Republic."
Regarding newspapers, it went on to say; "Especially notable is a loss of reporting in smaller towns, suburbs and real areas. Leaving thousands of American Communities with no local coverage."
A way that the government might help the failing news industry is by way of a bill that has bipartisan support in Congress. The Local Journalism Sustainability Act creates tax incentives to encourage readers to subscribe and even donate to local newspapers. It would also provide tax incentives to businesses that advertise in local newspapers. Long live the Ventura Breeze.
∙ Guess which ex-president made this articulate statement?
"This country has, for whatever reason, also refused to produce the network routers. We want the routers, Sonny, Wendy, we got to get those routers, please. Those routers. Come on, Kelly, we can get those routers. Those routers. You know what? We're so beyond the routers, there's so many fraudulent without the routers. But if you got those routers, what that will show, and they don't want to give up the routers. They don't want to give them. They are fighting like hell. Why are these commissioners fighting not to give up the routers?"
∙ Arizona county election officials have found fewer than 200 cases of potential voter fraud in more than 3 million ballots cast in last year's election. It turns out that Biden really might be our President.
∙ Former South Florida talk show host Dick Farrel, known and beloved by fans for his over-the-top right-wing opinions, has died from complications from COVID-19.
On Facebook, Farrel advocated against getting the coronavirus vaccine and was skeptical of Dr. Anthony Fauci, Chief of the U.S. National Institute of Allergy and Infectious Disease, and his recommendations concerning the coronavirus. Friends said after contracting the virus he changed his point of view.
∙ Guns in the News.
Firefighters battling the wildfires in California say some residents have pulled guns on them because they don't want to evacuate.
Crews encountered the armed homeowners as the Dixie fire, which has been raging for three-weeks, tore towards the town of Greenville (which has been destroyed) in the state's North.
"We have firefighters that are getting guns pulled out on them because people don't want to evacuate," California Incident Management operations section chief Jake Cagle stated.
President Biden announced a slate of actions aimed at fulfilling his campaign promise to combat the proliferation of gun violence in this country. The action, while necessary, also shows how few options a president has for addressing this critical and deadly issue.