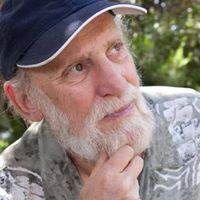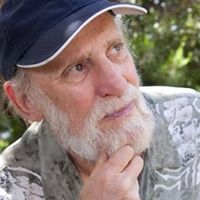 ∙There is an obituary in this issue that is very dear to my heart. Except for one high school friend (and relatives), Jack White was my oldest friend. Jack and I met in the 1950's when we were studying architecture at Los Angels City College and continued our friendship at the USC School of Architecture. After we obtained our architecture licenses, we remained business and social friends the rest of our lives. Coincidently, several years ago his son Rick and family moved to Ventura. I will miss Jack forever. Just a very special, nice human being. Loving, caring and concerned about life and the world.
∙Fire Chief David Endaya says Ventura needs more firefighters. Council agrees but how do we pay for them? The City Council still could not reach a solution during a special meeting on the fire department's budget. Council members agreed the fire department needs more money but remained divided over how to provide it.
Nearly 75% of calls to the fire department are for emergency medical help and less than 3% for fire deployment. Perhaps fire should have vehicles more like ambulances to answer medical emergencies instead of sending hook and ladder engines for such calls.
Endaya presented a proposed $24.7 million budget, an increase of $1.4 million from last year to pay for additional part-time employees.
The city's finance and technology director, Michael Coon, proposed potential cuts that could pay for the fire department improvements. I love one of them which is to eliminate the red light camera program. Ending the camera program in 2022-23 would save the city $1 million.
∙ In a previous issue I suggested that deaths from Covid19 were probably much higher because people were not addressing other health issues that they have. From The Associated Press; "The U.S. saw remarkable increases in the death rates for heart disease, diabetes, and some other common killers in 2020, spurred in part, experts believe, by people making the lethal mistake of avoiding hospitals although they had the symptoms of dangerous illnesses."
∙Is nothing sacred anymore? It seems that reality shows are never what they appear to be. A worker on one stated, "I worked on Love It or List It, and 99% of the work isn't done by the people shown doing the work on TV. It's done by subcontractors. Most of the stuff they put in for design purposes was taken back after the shoot because it wasn't part of the homeowner's budget."
∙A federal judge overturned California's longtime ban on assault weapons in a ruling that likened the AR-15 to a Swiss Army knife. He stated, "Like the Swiss Army Knife, the popular AR-15 rifle is a perfect combination of home defense weapon and homeland defense equipment."
I agree with him, so I immediately went out and purchased a Swiss Army Knife. And a burglar broke into my home, I whipped out my knife, used it to open a bottle of Chardonnay and offered him a glass. He drank it and thanked me, but he did take the whole bottle (only a misdemeanor).
∙This is better than the devil made me do it. The lawyer for a Delaware man charged over the Capitol attack in January is floating a unique defense: Fox News made him do it. Likening the side effects of such a steady diet of misinformation to a mental health syndrome. Isn't there a pill for this?
∙ "It's great to have a U.S. president who's part of the club and very willing to cooperate," French President Emmanuel Macron.
∙Has this country gone completely mad, besides our daily mass shootings? While speaking at a Dallas conference aimed at QAnon adherents, former Trump national security adviser Michael Flynn appeared to endorse the idea of a military coup to reinstate Donald Trump as president. A member of the audience asked about the possibility of a Myanmar-style coup in the US, and Flynn said there was "no reason" something similar couldn't happen in America. He added, "I mean, it should happen here."
And speaking about guns, when will the madness end? What happens after shootings is that more people buy guns that are usually used to kill innocent people, relatives, or themselves.
Texas is poised to remove one of its last major gun restrictions after lawmakers approved allowing people to carry handguns without a license and the background checks and training that go with it. The Republican-dominated Legislature approved the measure Monday, sending it to Gov. Greg Abbott, who has said he will sign it despite the objections of law enforcement groups who say it would endanger the public and police.
It would take many pages to list the mass and senseless shootings that have taken place in just the last month, but here are just a few.
Just last week two people were killed and at least 30 more were wounded in separate weekend mass shootings reported in three states, stirring already brewing fears that a spike in gun violence could continue into summer. The cities of Savannah, Georgia, Chicago and Austin, Texas are the latest to fall victim to mass shootings late Friday and early Saturday.
Deputies in Volusia County, Florida, shot a 14-year-old girl on Tuesday night after she and a 12-year-old boy broke into a home, found multiple guns inside and then opened fire on deputies, according to Volusia County Sheriff Mike Chitwood.
"I don't know what to say. Where have we gone wrong that a 12-year-old and 14-year-old think it's okay to take on law enforcement?" he said.
Three people were killed and five were shot during a graduation party in Kendall, Florida, early Sunday, according to the Miami-Dade Police Department.
Miami-Dade police are investigating a shooting that left three people dead and another three people injured during a domestic-related shooting.
A public transit employee opened fire on co-workers at a Northern California rail yard Wednesday, killing more than 8 people before taking his own life. His home contained Molotov cocktails, 12 firearms and approximately 22,000 rounds of various types of ammunition. Did he need all this to protect himself against the bad guys?
After a 9-year-old boy accidentally shot himself in Oxnard, police discovered illegal weapons, cash and drugs at the home and arrested a 17-year-old. A child had shot himself in the hand with a handgun he found inside the home that he thought was a toy.
Two people have died and eight others were injured after a shooting in downtown Minneapolis. Two men standing in a crowd outside got into an argument, pulled out guns and began shooting at each other.
A girl pulled a handgun out of her backpack and fired multiple rounds in a hallway and outside the Rigby Middle School building. A teacher disarmed the student and detained her until law enforcement arrived and took her into custody.
Two groups of people got into a fight outside of a Hugo Boss store. One person brandished a weapon, which spurred someone in the other group to pull out a gun and start firing.
Seven people have died after a gunman barged into a birthday party in Colorado Springs, where his girlfriend was present, before taking his own life.
∙At least nine people were killed after an attack using a semi-automatic shotgun in the city of Kazan in Russia. Russian President Vladimir Putin immediately ordered an overhaul of laws allowing civilians access to semi-automatic weapons after the latest tragic example of Russia's outbreak of U.S.-style school shootings. He has more sense than some of our politicians.