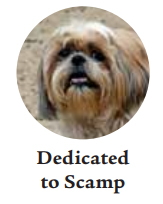 ∙Recently the Search Dog Foundation family officially handed the leashes of five incredible search dog graduates to their new handlers. The beginning of a career in service to the nation.
Two of the new teams are part of a pilot program that was launched in partnership with Los Angeles County Fire Department to provide human remains detection canines to their agency and California Task Force 2. Together, all five of these search teams will go on to certify and deploy to help with both the rescue and recovery phases of disaster search missions, ensuring that no one is left behind.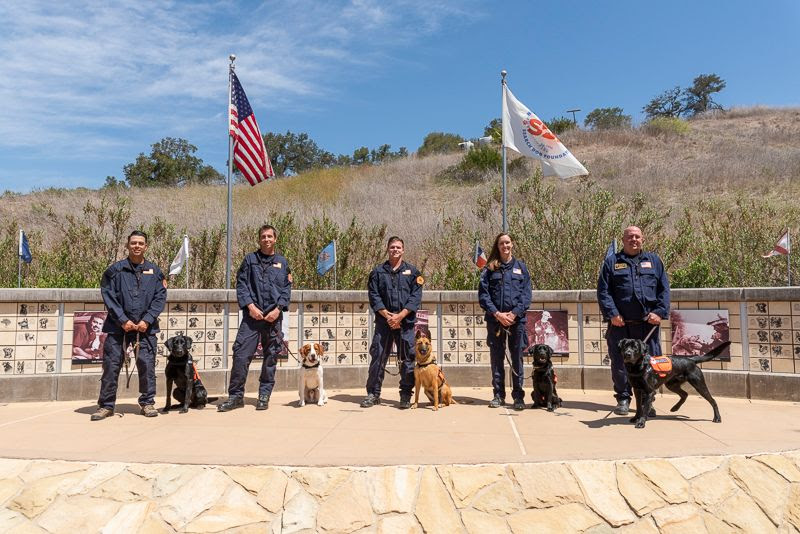 Now, these handlers and search dogs join the ranks of two- and four-legged heroes across the country who are ready to search for those in the aftermath of a disaster. In the next year, each handler and search dog will work together every day, honing their skills, growing their incredible bond, and preparing for certification to make them deployable with their fire departments and task forces.
∙SPAN Thrift Store is open to the public and looking for donations of adult clothing, household items and tools if you've got items you no longer use.
SPAN Thrift Store regularly provides $10 spays and neuters for low income households with cats and dogs.
Three upcoming clinics are: Tuesday, June 29th at Shiells Park, in the parking lot, located at 649 C St., Fillmore, 93015, a second one on Tuesday, July 6th at the Albert H. Soliz Library – El Rio, 2820 Jourdan St., Oxnard, 93036, and a third one on Tuesday, July 20th at SPAN Thrift Store parking lot 110 N. Olive St. (behind Vons on Main).
Please call to schedule an appointment (805) 584-3823.
∙By Linda Carroll
While dogs can eventually learn to listen to their owners, some pups seem to be born with an innate ability to understand humans, research published Thursday in the journal Current Biology suggests.
At just 8 weeks old, some of the puppies in the study showed a startling willingness to lock eyes with humans they didn't know and to take command cues, such as directions pointed out with a finger.
"From a young age dogs are displaying humanlike social skills," said the lead study author, Emily Bray, a postdoctoral researcher the Canine Cognition Center at the University of Arizona in Tucson and a researcher at Canine Companions in Santa Rosa, California. "Puppies, even before they have a lot of experience with people, can reciprocate the human gaze and can use information from humans in a social context, like pointing as a cue to find hidden food."
To determine whether the tendency to interact with humans was innate, Bray and her colleagues ran several experiments with 375 8-week-old puppies who had little previous one-on-one experience with humans. The puppies were all Labrador retrievers, golden retrievers, or a mix of the two breeds. All of the puppies in the study were bred to be service dogs.
The researchers placed a 4-foot-by-6-foot mat on the floor. At one end of the mat, a handler sat holding a puppy. At the other end sat a researcher, with two upside-down cups in front of her. One of the cups covered a treat.
In one part of the experiment, the researcher called out "puppy!" in a high-pitched voice and pointed to the cup covering the treat. Amazingly, some of the puppies would march right over to that cup, knock it over and gobble down the treat.
The ability to take directions without any training something not all the puppies in the study could do equally well suggested to the researchers that these particular puppies had an innate ability to understand humans.
In another part of the experiment with the same setup, instead of pointing to the cup with the treat, the researcher would call the puppy's attention to a small yellow block and place it next to the cup with the hidden treat. Again, some of the puppies would go right to the correct cup, tip it over and grab the treat.
Noting that some of the puppies weren't as good at understanding human communication, the researchers wondered whether the variation in the pups' abilities could be explained by genetics.
In an analysis of the puppies' social skills, along with their multigenerational pedigrees, the researchers found that genes could explain more than 40 percent of the variation in the dogs' abilities.
The study may help resolve a dispute among dog researchers "over whether these abilities are innate or learned," said Dr. Katherine Houpt, an animal behaviorist and a professor emeritus at the Cornell College of Veterinary Medicine. "This certainly shows dogs have innate abilities."
It might be argued that the breeds of dogs used in the study have been selectively bred to be very aware of humans, said Houpt, who wasn't involved with the new research. "Because they've shown it's so inheritable, they might have gotten different results if they used different breeds. It would be interesting to look at dogs that aren't bred to be service dogs, such as terriers or basenjis."
People who want to get a puppy that will grow up to be a close companion may want to look for social skills like the ones described in the study, Houpt said.
∙WASHINGTON, DC — More than 5,800 postal employees were attacked by dogs in the United States in 2020. From nips and bites to vicious attacks, aggressive dog behavior poses a serious threat to postal employees and the general public. To highlight the enormity of this serious issue, the U.S. Postal Service is providing the public with information on the do's and don'ts of responsible dog ownership as part of its annual National Dog Bite Awareness Week public service campaign.
"Raising awareness about dog bite prevention and how to protect our letter carriers as we deliver the mail is paramount," said USPS Acting Employee Safety and Health Awareness Manager Jamie Seavello. "Dogs are instinctive animals that may act to protect their turf and that why's it's important to inform the public about this campaign."
Dog owners are responsible for controlling their dogs. The best way to keep everyone safe from dog bites is to recognize and promote responsible pet ownership. Most people know the approximate time their letter carrier arrives every day and having their dog secured as the carrier approaches their property for delivery will minimize any dog carrier interactions.
Pet owners should:
Remind their children not to take mail directly from a letter carrier as the dog may view the carrier as a threat.
When a letter carrier comes to the home, keep dogs:
Inside the house or behind a fence
Away from the door or in another room
On a leash
Also, Informed Delivery is a great tool for customers. It's a free service that gives customers a digital preview of the mail and packages that are scheduled to be delivered so that they can take precautions and secure their dog when parcels are delivered to the door. Sign up at informeddelivery.usps.com.
Letter carriers are trained to observe an area where they know dogs may be present. They are taught to be alert for potentially dangerous conditions and to respect a dog's territory.
If a dog attacks, carriers are also trained to stand their ground and protect their body by placing something between them and the dog — such as their mail satchel — and use dog repellent, if necessary. Even though postal officials ask customers to control their dogs, unfortunately dog bites still happen, which may cause injuries to our carriers and costly medical expenses for dog owners. Please heed the above best practices to help stop dog bites and protect your letter carrier.