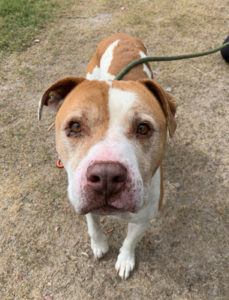 Hi: I'm Aliso, a handsome 6 year old Pit Bull Terrier X who was rescued from a high-kill shelter where I was found as a stray. I was named after the canyon in Santa Paula.
Someone who met me at the shelter said I was such a sweet boy, loved to see a face that I knew and loved to have a visitor spend time with me. The person also thought I looked to have been someone's lawn ornament for a long while. It's time I was treated the way everyone should always be treated, with compassion, respect and most importantly with lots of love.
If you're interested in meeting me, please fill out an online application. Canine Adoption and Rescue League C.A.R.L. CARL Adoption Center-call 644-7387 for more information.
---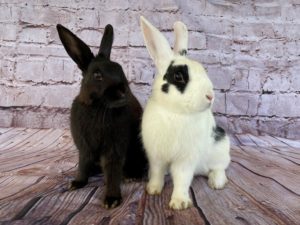 Bonded bunnies Thor and Loki are a dynamic duo. These super friendly boys do everything together but still have plenty of time to spend with their adoring fans. These sweet bunnies would do well in a house with children. As a bonded pair, Thor and Loki must be adopted together and into the same home. To learn more about Thor and Loki and why rabbits live longer, healthier lives when they are in pairs.
Ventura County Animal Services – Camarillo location – 600 Aviation Drive
A770998 A770997