To Be or Not to Be . . .Vaccinated
There is a lot of information and disinformation about COVID-19 vaccinations. Here are the facts you need to know.
1. Safety – All the vaccines approved by the FDA are safe and effective. It doesn't matter if you receive the Pfizer, Moderna, J&J or another FDA approved vaccine. They can all save your life and keep you out of the hospital. It is important to follow the protocol for the vaccine you receive. Getting one dose when you should get two may mean your immunity does not last for long.
2. Cost – The vaccine is free for everyone who wants it. The federal government is covering the costs under the CARES (Coronavirus Aid, Relief and Economic Security) Act. If you have Medicare or Medicaid, your vaccine will be paid for by CMS (Centers for Medicare & Medicaid); if you have commercial insurance, you will not have any out-of-pocket costs; if you don't have insurance, your vaccine is still covered and the providers get reimbursed through the Provider Relief Fund, a pool of money the government distributed to support healthcare workers and hospitals.
3. Where – The Public Health Department and some of the national pharmacies (Walgreens, CVS, Kroger/Safeway) are offering vaccinations. In Ventura County, the easiest way to get an appointment for your first dose is through https://www.venturacountyrecovers.org/vaccine-information/portal. Schedule your second dose is through https://www.venturacountyrecovers.org/vaccine-information/portal/registration-d2/
Meanwhile, until the pandemic is controlled, wear a mask, social distance, wash your hands often, and continue to follow the CDC Guidelines.
Patricia Butler Ventura
---
Breeze:
What happened to the cartoons by Bill Green, I thoroughly enjoyed them?
Chuck Moore
Chuck:
Because of a completely mis-understood cartoon that he did for us he no longer writes for us. He moved to Las Vegas and we have lost contact with him. We miss him because he was very intelligent and a pleasure to be with.
---
Editor:
The Ventura City Council will simply let the City Manager do whatever if people (sheepels) don't care enough to participate in the process.  With City Hall closed to the Public, and City employees WFH, the public is further closed off from the process of local government participation.  Government employees are becoming super elitists.  Very little to no meaningful public attendance to live meetings in a year.  Many people do not know how to interact with Council meetings as many do not know how to use WebEx.  We don't even know how to properly object to the Water Bill increases with Prop 218.  The City bought out the Breeze (with Ad buys) which was the last remaining independent source of local, independent, and objective news.
George Amandola
The website to obtain the water bill protest is www.VenturaWaterRates.net which has a rate protest form.
To contact city council members:
Rubalcava, Sofia Mayor – District 1 [email protected]
Schroeder, Joe Deputy Mayor – District 7 [email protected]
Brown, Lorrie Councilmember – District 6 [email protected]
Friedman, Jim Councilmember – District 5 [email protected]
Halter, Doug Councilmember – District 2 [email protected]
Johnson, Mike Councilmember – District 3 [email protected]
Sanchez-Palacios, Jeannette Councilmember – District 4 [email protected]
---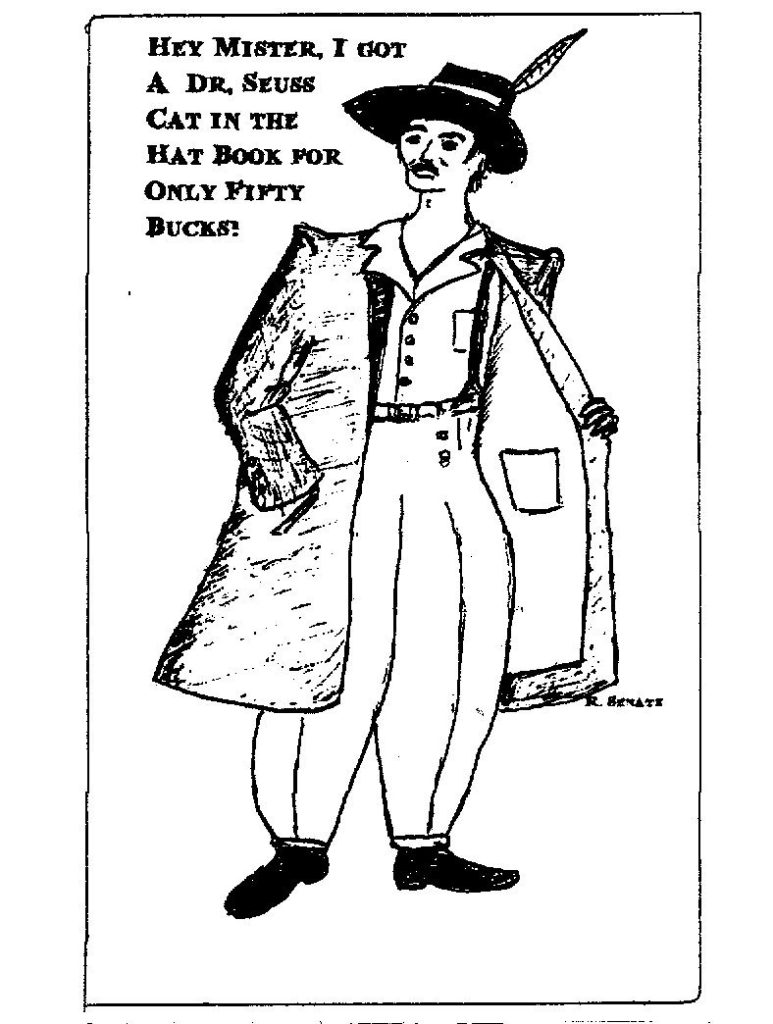 ARE YOU AN AMATEUR CARTOONIST? SEND YOUR CARTOON TO
[email protected]
---
I want to be thoroughly used up when I die, for the harder I work the more I live.
~ George Bernard Shaw