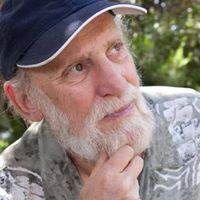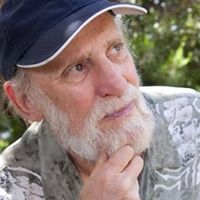 ∙Wonderful that new county regulations are allowing most businesses to open and allow inside dining and other activities. There are still some restrictions, but things are getting somewhat back to normal. Schools will be opening also.
Ventura County is on its way to recording one of the driest rainy seasons on record.
Rainfall totals have reached less than one-third of normal for this time of year.
A few was supposed to be storms but never happened.
Average rainfall in April totals around an inch to an inch and a half for most areas. Much of Ventura County would need 8 or more inches just to get close to normal for this time of year.
In Ventura, normal would be about 12", and we have had 3.3".
∙Ventura County reported Wednesday that it had administered 281,751 COVID-19 vaccine doses: 195,297 first doses and 86,454 second doses. More information about who's eligible and how to make an appointment can be found on the county's website.
Vaccines have eradicated most common diseases. Hopefully, they will eliminate COVID but only if enough people get vaccinated. 49% of Republican males say they will not be vaccinated, even though Trump was vaccinated in the White House but didn't let people know. Leadership at its finest.
Some say it is their right not to get vaccinated, that is true and okay if they live on an island by themselves, but they are jeopardizing the lives of others.
These are the percentages of diseases eliminated by vaccines.
Measles 99%
Pertussis (whooping cough) 92%
Mumps 98%
Rubella 99%
Smallpox 100%
Diphtheria 99%
Polio 100%
∙ The US Food and Drug Administration warns of investigation of acute non-viral hepatitis illness linked to "Real Water" brand alkaline water. Do not drink, cook, sell or serve "Real Water."
The US Food and Drug Administration (FDA), along with the Centers for Disease Control and Prevention (CDC) and the Southern Nevada Health District is investigating a number of reports of acute non-viral hepatitis in the state of Nevada.
The consumption of "Real Water" brand alkaline water is the only common link identified among all of these cases to date. This brand of alkaline water is owned by Real Water Inc., headquartered in Mesa, Arizona.
Although the investigation is ongoing, epidemiologic information currently indicates that this alkaline water product may be the cause of the illnesses.
"Ventura County is one of those few places in the nation where this product is sold. Please do not use any more of this product if you have any," said Doctor Robert Levin, Public Health Officer. "See a physician if you begin to develop any of the symptoms of hepatitis, the most typical of which are dark urine, light colored stool and yellow eyes."
Consumers, restaurants, and retailers should not drink, cook with, sell, or serve "Real Water" alkaline water, until more information is known about the cause of the illnesses. These products include but are not limited to 5-gallon containers (sold through home delivery/subscription), bottles (sold on-line and in stores), and the "Real Water" concentrate (sold on-line).
∙Guns in the news
A 21-year-old white man went on a shooting spree at several Georgia spas, killing eight people, including six Asian women.
Capt. Jay Baker, a spokesperson for the Cherokee County sheriff's office, said, during a press conference about the murders about murderer, Robert Aaron Long: "Yesterday was a really bad day for him, and this is what he did." When I have a really bad day, I have a glass of wine. Amazing thing to say.
Since March 19, 2020, there has been 3,800 reported hate incidents against Asian Americans. This is just a small percentage as most hate crimes go unreported. Recently this is becoming a daily event.
A worker shot and killed two colleagues at a supermarket distribution center near Milwaukee before crashing his vehicle during a police pursuit and then killing himself.
A 21-year-old woman was killed, and eight people were wounded following a shooting early Saturday at a Dallas nightclub, police said.
Officers responded to an active shooter call around 1:30 a.m. at the Pryme nightclub after a "disturbance" between two groups of people according to the Dallas Police Department.
∙The House passed the Bipartisan Background Checks Act of 2021, a measure that would require universal background checks on all commercial gun sales, part of a new push for gun control after Democrats won control of the Senate.
Some Republicans strongly objected to the expanded checks, one saying they're "meant to turn law-abiding citizens into criminals." Despite their criticism, eight Republicans backed the bill, which passed 227-203. Citizens are law abiding until they commit a crime or kill someone.
∙For the fourth year in a row, Finland has come out on top in the annual list for the most happy country. Iceland, Denmark, Switzerland, and the Netherlands followed in second, third, fourth and fifth position. The United States moved up from 18th to 14th place. But never near the top.
∙Some Democrats, and Republicans, want New York Governor Cuomo to resign or to be impeached for inappropriate actions toward women. How ironic that Republicans are calling for his impeachment while they have never felt the same toward Trump who bribed several prostitutes (oops, I mean porn stars who get paid for having sex with men) and has bragged that he could have sex (while married) with any woman that he wants. He makes Cuomo look like a saint. Scum1 and scum2 (sounds like a Dr. Suess title).
∙Former President George W. Bush said the January 6 Capitol riot made him "sick to my stomach" and that he continues to be "disturbed" by it. "I can't remember what I was doing, but
I was sick to my stomach … to see our nation's Capitol being stormed by hostile forces," Bush said in an interview with The Texas Tribune. Bush said the siege "undermines rule of law and the ability to express yourself in peaceful ways in the public square." "This was an expression that was not peaceful," he added. "I am appalled by the reckless behavior of some political leaders since the election and by the lack of respect shown today for our institutions, our traditions, and our law enforcement," he said. "The violent assault on the Capitol and disruption of a constitutionally mandated meeting of Congress was undertaken by people whose passions have been inflamed by falsehoods and false hopes."
∙A Hamas Islamic court in the Gaza Strip has ruled that women are required to have permission from a male in order to travel outside of the territory. Further restricting the rights of women and their movement and lives.