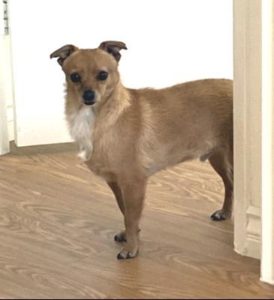 Hi, I'm Scruffy, a 2-year-old Chihuahua X who was one of 16 dogs rescued from a single family home. We all were not socialized and I was in the worst shape with a broken jaw. It's been repaired and I'm waiting for my special someone to make me a part of their family.
I've been in two foster homes since I've been with C.A.R.L. In my first foster home I lived with other dogs and made tremendous progress and I was doing really well. I'd run around the house and I'd try to get the other dogs to play with me. I'll need a playful and easy-going brother and/or sister in the home who will not only play with me but show me the ropes too.
My second foster mom calls me Sunny. Scared and unsure of my new foster mom and new foster home, I would cower in a corner or hide in my crate. My crate is left available to me so I always have a safe place to be, but I decided rather quickly that I prefer being outside of the crate and now I don't want to go in it. I'm fed in the crate so I feel comfortable should I need to be put in it to go to a vet appointment.
If you have the love and patience that I need as I continue to learn to trust, fill out an application to meet me. CARL CARL Adoption Center-call 644-7387 for more information.
---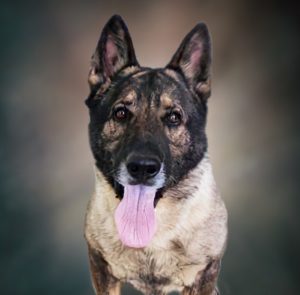 Shogun, our short-legged German Shepherd, spent his whole life with one owner and is going through a huge change now being at the shelter alone. Here at the shelter he has hung out with other dogs without incident so he may be happy living with another mature, calm dog. Shogun enjoys going on walks and rolling around in the grass and would love a belly rub once he knows you. He has a lot of typical German Shepherd characteristics and is protective of his home so he is looking for a home without kids and someone experienced with German Shepherd or guardian-type breed characteristics. Ventura County Animal Services – Camarillo location – 600 Aviation Drive Shogun A634944