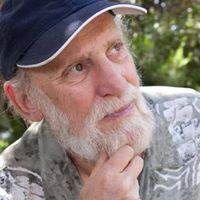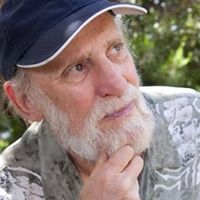 ∙ The Ventura City Council has delayed adopting the ordinance allowing commercial cannabis businesses in Ventura due to concerns about the proximity of such establishments to residences, libraries, parks and schools. The council also delayed adopting a resolution that would have established the maximum number of cannabis businesses in the city.
The resolution would have established 1,000-foot buffer zones from the businesses to so-called "sensitive uses" such as schools and daycare and youth centers.
Even though City staff recommended the council takes action at its meeting, the Council didn't rule because it wants another 1,000-foot buffer zone between the businesses to parks with playgrounds. The council also wants the 1,000-foot buffer zone from the businesses to schools to include Ventura College. I hope that they can agree on a final ordinance soon.
∙ Ventura County Public Health Officer Dr. Robert Levin stated that an outdoor dining ban is not coming to Ventura County as they are now in LA County, which allows for only restaurant takeout and delivery for three weeks. "We do not currently have plans to do that," Levin said. "It's not clear that outdoor dining is contributing to the COVID numbers here in Ventura County. We are watching that but we don't have evidence at this time to support that." I certainly hope closures aren't mandated as it would be the end for many mom and pop restaurants in Ventura who have been struggling to just keep open.
∙ Voters in Oregon have made it the first state to decriminalize possession of small amounts of street drugs such as cocaine, heroin and amphetamine. The initiative allows people arrested for possessing small amounts of drugs to avoid possible jail time by paying a $100 fine and attending an addiction recovery program funded by revenue from legalized marijuana. I think this is a great start, and because Oregon is the first state to do this it will be used as a litmus test for other states to evaluate its effectiveness. I do not believe users of small amounts of illegal drugs should be jailed.
∙ A Superior Court judge has ordered Los Angeles to approve a 577-unit residential project planned in South LA stating its previous decision rejecting the project violated state housing law. Further stating that the decision was too vague and would not comply with the state Housing Accountability Act which bars cities from rejecting residential projects that comply with planning and zoning rules unless there is an unavoidable threat to public health and safety. I mention this because even though there might be opposition to some developments in Ventura, the city cannot stop projects being built only because they are not supported by the community if they comply with current zoning for the property.
∙ Mail-in ballots have proven to work very well in California as it has in the five states that have used only mail in voting. California should continue to use this system in future elections making it much easier to vote, especially for the very elderly and handicapped. There are plenty of protections against fraudulent voting. And even though Trump and some Republicans feel that it doesn't work, look at all of the Republicans that were voted for in California and other states. It certainly doesn't favor one party over the other.
∙ The Third Amendment to the United States Constitution places restrictions on the quartering of soldiers in private homes without the owner's consent, forbidding the practice in peacetime. The amendment is a response to the Quartering Acts passed by the British parliament during the buildup to the American Revolutionary War, which had allowed the British Army to lodge soldiers in private residences. Therefore, if soldiers show up at your house demanding to stay, you don't need to let them.
∙ At the center of our galaxy there is a supermassive black hole called Sagittarius A that could suck us in. It has a mass roughly 4 million times that of our sun. And, it turns out, scientists have discovered that we're 2,000 light-years closer to Sagittarius A* than we thought. I don't think we need to worry quite yet.
∙ Representing the Trump campaign in its efforts to prevent Pennsylvania from certifying President-elect Joe Biden's victory in that state (it failed), former New York City Mayor Rudy Giuliani appeared in federal court for the first time in 30 years. It was a disaster for Giuliani. He struggled to articulate what exactly was the basis of Trump's legal claims. He came across as an old over the hill comedian with really bad material and not a qualified attorney.
President Trump claimed that President-elect Joe Biden must prove that the votes he received in the presidential election were not "illegally obtained" in order to enter the White House — the latest sign that Trump is not giving up his efforts to challenge the result.
Trump tweeted that Biden can only enter the White House as president if he can prove that his "ridiculous 80,000,000 votes were not fraudulently or illegally obtained. When you see what happened in Detroit, Atlanta, Philadelphia & Milwaukee, massive voter fraud, he's got a big unsolvable problem!"
"We have to turn the election over, because there's no doubt we have all the evidence, we have all the affidavits, we have everything," he said, providing no evidence of his various allegations. "All we need is to have some judge listen to it properly without having a political opinion or having another kind of a problem, because we have everything and, by the way, the evidence is pouring in now as we speak."
Recently Trump took reporters' questions for the first time since November 3 and said, "If the media were honest and big tech was fair this wouldn't even be a contest and I would have won by a tremendous amount. And I did win by a tremendous amount, but it hasn't been reported yet."
Former New Jersey Gov. Chris Christie had harsh words for President Trump's legal team as it pursues its increasingly quixotic quest to overturn the November election. "Quite frankly, the conduct of the president's legal team has been a national embarrassment," Christie said on ABC's "This Week."
The Trump administration advanced its plans to cut federal regulation protections for birds despite criticisms from scientists and former federal officials that the move will likely be severely detrimental to the U.S. bird population.
Trump's push to overturn the election results suffered another in a series of defeats (this time in Wisconsin). Officials in the state's most populous county announced that a recount had added to President-elect Joe Biden's lead. The Trump campaign (donors) paid the Wisconsin Elections Commission a fee of $3 million to proceed with recounts in Milwaukee and Dane counties. They didn't get their money's worth.