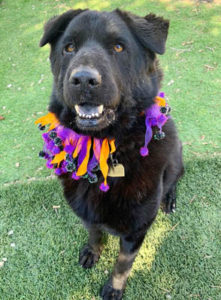 Hi: I'm Rocco, a handsome 7 1/2 year old Chow mix rescued from a shelter. I was an owner surrender due to my owner moving and I couldn't go too. I was described by the shelter as being very sweet, very friendly and a favorite of volunteers. I'm grateful to C.A.R.L. for rescuing me before it was too late.
I've been lucky enough to be in a foster home since April 2020 where everyone is basically home all day. They've created an Instagram page just for me. rocco_rockz. They say I'm rather stiff in my back legs and I can't get in the car by myself or get up a full flight of stairs. I get to go on two walks a day. I need a home with no younger children.
I'm dog reactive and would do best as the only dog in your home. I'm easier to control on walks with a harness. I need a home with no cats. I'm also a creature of habit so will do best with a set routine.
I hope you'll open your heart and home to wonderful me. CARL Adoption Center-call 644-7387 for more information.

---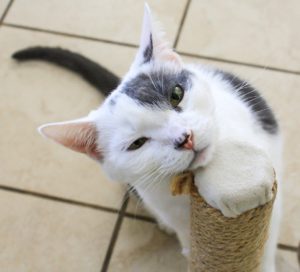 As you can see, Todd is patiently waiting for his forever home! Five-year-old Todd came to the Humane Society of Ventura County after being rescued in the field by our Humane Officers as part of a cat hoarding case. Despite the situation he came from, Todd is one of the most affectionate cats we've ever met! He absolutely loves to be petted, especially chin scratches. We also think he may be part dog, as he would do anything for a good belly rub! Todd is the perfect companion pet for anyone that is looking for a lovable lap cat.
The HSVS is performing adoptions by appointment only due to COVID-19. If you are interested in adopting Todd, please visit our website and click the orange "Let's Get Started" button to fill out an adoption appointment request to meet him.
Cat and kitten adoptions are half-price, only $60, now through the end of November! All adoptions include the first FVRCP shot in the series, a leukemia test (if age allows), rabies vaccine (if age allows), a medical exam good for up to three days from participating veterinarians, deworming, implanting an identification microchip (registration extra), spay or neuter surgery if necessary as well as a safety collar, ID tag, and a cardboard carrier.
Humane Society of Ventura County
---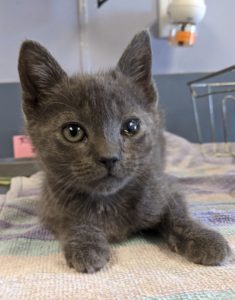 Sirus is a playful, curious and adorable little man who is always on the go for an adventure! He is currently under treatment from our vet's office, but that doesn't stop him from wanting to play and give all the love. This Purr Machine will make your life so much happier. A761682
Ventura County Animal Services – Camarillo location – 600 Aviation Drive