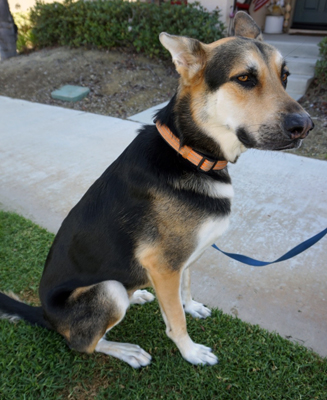 Hi: I'm Bolt, an active 2+ year old German Shepherd / Siberian Husky X who is in need of a new home as my owner thinks I would do best in a larger home with a yard.
I enjoy playing and running. I would make a good running partner as I go for a 4-mile run every day. I was attacked by a Husky and a Dobie at a dog park. Since then I do not like or get along with big dogs. Little dogs are ok and I'm ok with children. There is a 5-year-old in my current home. It is unknown how I would do with a cat.
I'm fearful of new people and will need time to get to know you. I've had formal training and know basic commands. I'm starting to develop separation anxiety and my current owners are working with me on this.
If you have room in your heart and home for lovable little me, please fill out an application to meet me. Canine Adoption and Rescue League CARL Adoption Center-call 644-7387 for more information.
---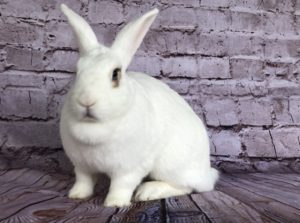 Adoptable Opal is a sweet and mellow blue-eyed bunny. She is a little shy but very affectionate and curious. Opal's calm personality would make her a wonderful companion for anyone who is working from home right now. To learn more about Opal and inquire about adoption, please email the Ventura County Animal Services Bunny Brigade at [email protected] and ask for ID #A760839. To learn more about the joys and responsibilities of house rabbits, visit facebook.com/vcasbunnybrigade.
Ventura County Animal Services – Camarillo location – 600 Aviation Drive