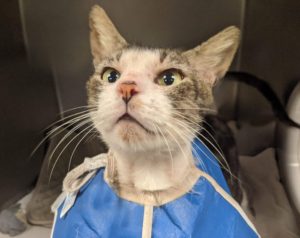 Newt came to the shelter as a stray. Poor fella had a kitty cold and very itchy skin. Our medical staff has been treating him and found out that as uncomfortable as he was, he didn't let that stop him from lighting up a room.
Newt loves everyone and everything, and always greets the staff with a happy chirp. He's had a rough life, but you would never know for how sweet he is. We think it's time for some very lucky person to take him home.
Ventura Animal Services – Camarillo location – 600 Aviation Drive
Newt A759957
---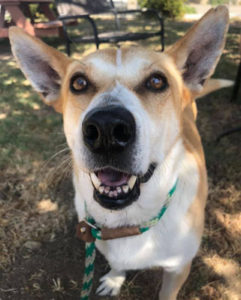 Hi: I'm Beach, a 6 year old playful Corgi / Australian Shepherd X who is in need of a new home as sadly my owner passed away. I'm thankful that C.A.R.L. will help me find my forever home.
I'm an active dog who enjoys going for walks. I walk well on leash and respond quickly to commands. I'm ok with older children, but have never been around young ones. I need a home with no cats and no large dogs. I'm ok with small dogs, but I'm not interested in being friends. The best home for me would be as your one and only.
If you're looking for a sweet girl, look no further. Canine Adoption and Rescue League C.A.R.L. CARL Adoption Center-call 644-7387 for more information.
---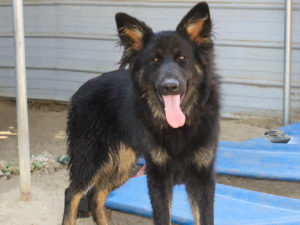 Sally is still searching for her forever home! Pretty girl Sally is a gorgeous 11-month-old long-haired German Shepherd. She came to the HSVC in mid-September after being rescued in the field by our Humane Officers. Sweet and playful, Sally's hobbies include playing with toys, going for long walks on a leash, and splashing around in the water.
She is a very high energy pup, so her ideal forever home will be with an active owner that can take her on lots of walks and outdoor adventures. Sally is also a case dog, meaning she was rescued by our Humane Officers while investigating a case in the field. Because of this, all adoption applications submitted for her will be reviewed and approved by our Humane Officers.
The HSVC is performing adoptions by appointment only at this time due to COVID-19. If you are interested in adopting Sally, please visit our website and click the orange "Let's Get Started" button to fill out an adoption appointment request to meet her!
---
Looking for a loving home for my two sweet, cute 3.5 years old cats due to my allergy. They have been with me since two weeks of age. It's hard to let them go though I need to. No other pet in home please!
Glyol Pannbechi [email protected]