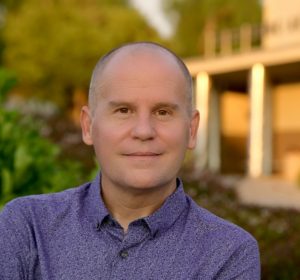 With the budget crunch, housing crisis, rise in homelessness, and water shortage, the next four years are going to be tough for City Council. I'm running because I care about these issues — not the other way around.
For years, I've been deeply involved in our community. In 2008, I was caught up in a crime spree in my neighborhood. Knock-knock burglars were creeping about. I knocked-knocked too, warning my neighbors to lock their windows. In response, the bandits set my car on fire.
On the bright side, the burglaries stopped, and I started a neighborhood group. That's how I first got involved in our community.
I was active in the Poinsettia PTO, serving two years as President, and elected to the Anacapa School Site Council for three years.
In 2010, I joined the College Area Community Council; I've served as chair. For five years, I've been involved in city-wide issues, been there for nearly every meeting of the Homelessness/Affordable Housing Subcommittee, Water Commission, Economic Development Subcommittee, and Measure O Committee.
So I know the history. I know the people, the policies, and the processes. It's why I'm ready to lead on Day One.
City Council has its work cut out, but I have a concrete plan. The housing crisis is fundamental; we can't make progress on many other thorny issues until we tackle this one. We need more housing, both affordable and market-rate.
We need a city-wide Inclusionary Housing Plan which applies to for-sale and rental units. It must be inclusionary, the affordable units included in the project, rather than allowing developers to get away with paying a fee instead. We started working on this in 2017. It's still not done.
We're required to submit a Housing Element to the state in 2021, showing where we could accommodate 5,000 new affordable units. Our current Housing Element says somebody could build six apartments in the parking lot of the KFC. We must do better.
We need to streamline development review by implementing the recommendations of the Matrix Report. However, we must not go further by disbanding the Design Review or Historic Preservation committees, nor demote them to advisory panels. We need their expertise; they need the authority to ensure high-quality projects.
To address homelessness, we need more outreach workers; this should be our priority when the budget recovers. We need more affordable housing at the extremely low income level. We need to work with County to pursue HUD and Medicaid funding for Permanent Supportive Housing for our most vulnerable population. It's cheaper than relying on shelters, emergency rooms and county jail.
Whenever considering big water projects, Council should consult directly with the experts on the Water Commission, and must consider the financial impact on ratepayers.
We need to add solar panels to city buildings, and electric vehicle chargers for public and city fleet use.
The College Area deserves a councilmember who is ready to lead on Day One. To learn more, or watch videos of recent candidate forums, please visit MikeForVentura.com.