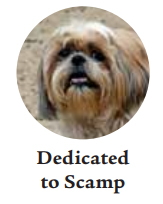 ∙SPAN Thrift Store is now open to the public and in need of volunteers to operate day to day. If you are interested or have questions please call (805) 641-1170 to inquire.
In addition to that, SPAN is back and providing $10 spays and neuters for low income households with cats and dogs.
Two clinics in August are: Albert H. Soliz Library – El Rio, 2820 Jourdan St., Oxnard, 93036 on Friday, August 14th, and another one on Friday, August 21st at Shiells Park, in the parking lot, located at 649 C St., Fillmore, 93015. Please call to schedule an appointment (805) 584-3823.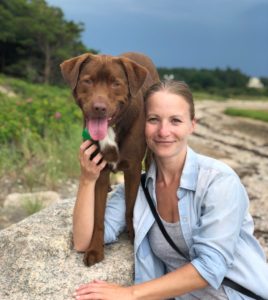 ∙Ventura couple launches CBD Dog Treats
It's extremely common for pets to suffer from anxiety, such as trembling uncontrollably at the sound of loud noises, acting fearful around strangers, or panicking at the vet's office.
A new family-owned company, Shelter CBD, strives to help dog owners manage their pets' anxious behaviors. Founded by Ventura couple Ryan and Emily Miller, the firm offers CBD dog treats designed to calm the nerves of stressed-out canines and provide dogs with access to the many other medicinal benefits attributed to cannabidiol (CBD).
The Millers launched Shelter CBD after struggling to find a dog-friendly cannabidiol product for their family pet, a Black Labrador named Buddha. The adorable pooch had battled anxiety since being hospitalized with a gastrointestinal illness as a puppy. Familiar with CBD as a treatment for anxiety in humans, Millers wanted Buddha to enjoy the same type of non-toxic, medicinal support.
Working with a veterinarian and animal nutritionist, the couple developed a beef-flavored dog treat that contains CBD and other phytonutrients derived from the hemp plant. Unlike many CBD products for humans, Shelter CBD treats contain zero THC compounds; the chemical that creates the "high" associated with cannabis and is not appropriate for animals. A third-party laboratory tests the treats to ensure they contain the correct potency of CBD, as well as no trace of THC or harmful pesticides. It's one of the only products of its kind on the market.
"These are good tasting treats that dogs actually want to eat," said co-founder Ryan Miller. "We have customers seeking it out for when they have to leave their dogs at home for an extended period, when they're traveling with their dogs by car or plane, and by people who have a reactive dog."
Other pet owners use the treats to help their dogs build strong joints, improve longevity, and manage pain. Repeat customers get reduced pricing through a Shelter CBD subscription program.
As part of their mission to improve the lives of dogs, the Millers are donating 5% of the profits, as a starting point; from each sale to local animal shelters. The donations are central to Shelter CBD's business model, and inspired the company's name.
"There are just so many dogs in shelters needing a home," explained Emily Miller. "We just want to do our part by helping dog owners and industry professionals realize the power of CBD. In helping dogs we will consider our company successful."
Visit https://sheltercbd.com or call (805) 203-3311
∙As if there were no end to their talents, dogs have proved to be remarkably effective at detecting Covid-19 with their super-sensitive sniffing.
Researchers led by the University of Veterinary Medicine Hannover in Germany trained eight sniffer dogs from the German military to identify scents associated with SARS-CoV-2, the virus responsible for Covid-19, in samples of human saliva and phlegm. After a week of training, they were able to differentiate between samples from infected patients and non-infected peoples with 96 percent accuracy. This boiled down to 1,157 correct indications of positive, 792 correct rejections of negative, and around 63 incorrect indications or rejections.
The research is considered a small pilot study, but the promising findings suggest that sniffer dogs could play some role in the detection and management of Covid-19 infections in the future. The study was published last week in the journal BMC Infectious Diseases.
"These preliminary findings indicating that pre-trained scent detection dogs can discriminate reliably, accurately and rapidly between samples from SARS-CoV-2 infected patients and negative controls is truly exciting. We have built a solid foundation for future studies to explore what the dogs do scent and if they can be used to discriminate also between different disease timepoints or clinical phenotypes," Professor Holger A Volk, department chair of small animal medicine and surgery at the University of Veterinary Medicine Hannover, said in a statement.
∙As summer comes (eventually in Ventura) consider the following.
The temperatures inside a parked car, the bed of a pickup truck and even the sidewalk can be significantly higher than the ambient temperature and can seriously injure or even be fatal to pets.
Here are some things to remember, from the Humane Society of Ventura County:
Walk your dogs in the early morning and evening hours and, before taking them out, check the temperature of asphalt or sidewalks. "Place your hand on the surface for seven seconds," said Senior Humane Officer T. Vail of the HSVC. "If you can bear it, then it's safe."
Avoid traveling with your dogs in the exposed backs of pickup trucks, which can be 20 to 40 degrees hotter than ambient temperature and unsafe for transport during the heat.
Never leave a dog in a parked car in the heat; even with the windows ajar, the temps inside the car can quickly soar to dangerous levels.
At home, if your pets are outdoors or contained in a hot space, it is crucial to have a proper setup for them. Be sure to provide plenty of fresh water (in the shade) in a nontip, light-colored plastic container and ensure they have access to proper shelter. In addition, HSVC Humane Officer K. King said, "If you live in a particularly hot area, it's important to have proper ventilation at all times."
If your pets show any sign of heat distress, remove them from the situation immediately, give them a limited amount of water, douse them in cool (not cold) water, and seek medical attention as quickly as possible. Signs of heatstroke (hyperthermia) and other heat distress in dogs can include panting, drooling, salivating, agitation, a bright red tongue, very red or pale gums, an increased heartrate, breathing distress, vomiting and diarrhea.
To avoid the danger in the first place, keep your pets indoors during the hottest part of the day. If it's too hot for you, it's too hot for them. Take them outside only when the ambient temperatures are mild.